Our Heritage
Founded in 1984 with a mission to promote community involvement in the arts and preserve the Greek Revival mansion in which it is housed, the Pomerene Center began operating with a strong neighborhood coalition and a few dedicated volunteers.
Throughout our many years of operation the Center has been renovated to provide 4 formal exhibition galleries, a resident artist's studio and a media arts lab. A large garage at the back of the property has been converted into the Bachert Studio suitable for class instruction during the spring, summer and fall months. A basement studio space is used year round.
The addition of the Saba Terrace in 2007 and a tent to cover it in 2009 make the spacious lawn & garden amenable for use from May into the fall.
The center is an ADA facility and is able to provide ASL interpretation upon reservation.
Our Board and Staff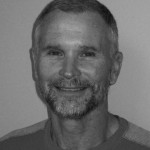 Fred Wachtel, Coshocton County Engineer, came onto the Pomerene Center for the Arts Board of Directors in the fall of 2008.  Earlier that year we discovered Fred was interested in the arts when  he attended a community meeting with the Ohio Arts Council. They stopped for a day in Coshocton on a  state-wide listening tour.  Fred voiced his concern that schools were not a comfortable place for boys who excelled in the arts.  Close on the heals of that meeting— in preparation for Dogwood Festival— we stopped to see Fred to ask about displaying 3rd grade bottlecap sculptures  on CR 1A  along the bicycle path.  Remember the bottlecap fish? The fish were Fred's idea…his creative way of bringing attention to that small strip of land between the two rivers.