Rent Party with Evan Abood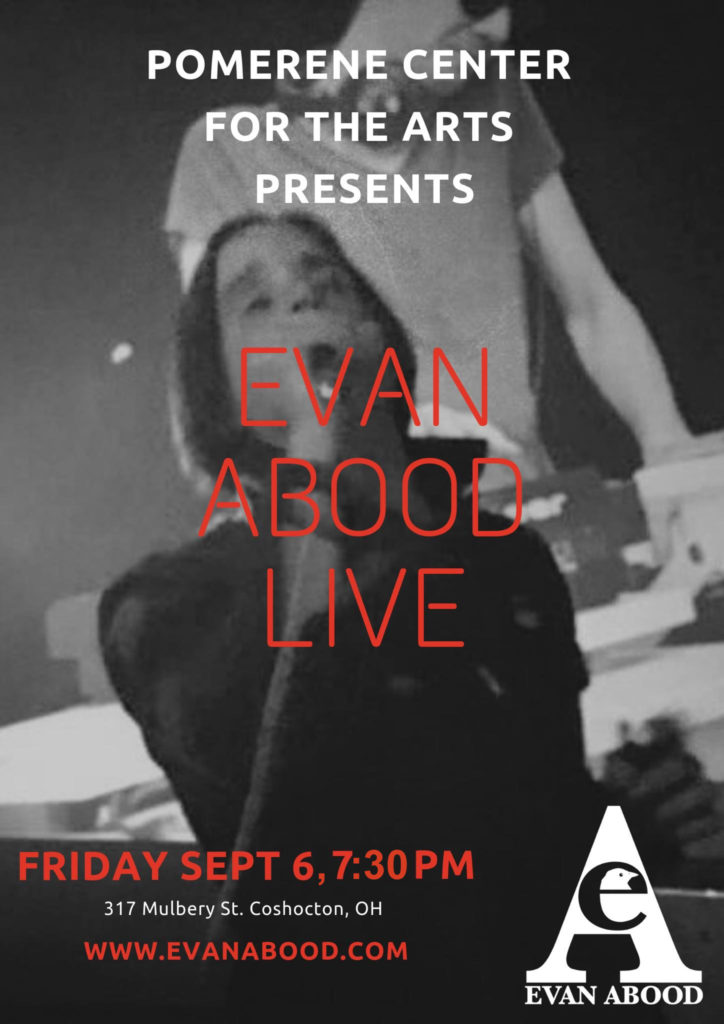 They say that music is the language of the soul, and nothing could be truer for Indie Alt-Rocker, Evan Abood. Evan will be performing solo and you can expect an energetic, soulful performance. We're sure to hear music from his first and follow up EP = first solo acoustic album @ this 1st Rent Party of the 2019-2020 season
WHAT IS A RENT PARTY? At the time of the Great Migration north (1910-1930), blacks emigrating from the south settled the problem of Harlem's inflated rents by throwing parties. Furniture was moved to the outside walls, musicians and refreshments were brought in, card tables were set up out of the way of the dance floor, and the doors were opened in exchange for a few bucks.
In an effort to relieve stress on our monthly budget, the Pomerene Center has adopted/adapted the Rent Party to help meet our monthly gas bill. YES! We open our doors at 7:15pm on First Friday evenings, September-April and present great acoustic music– great times (especially if you bring your friends!) –surrounded by great art. Suggested donation $10 at the door. Make your reservation by contacting us @ 740.622.0326 or office@pomerenearts.org

"Keeping life interesting in Coshocton County through creativity and arts innovation."