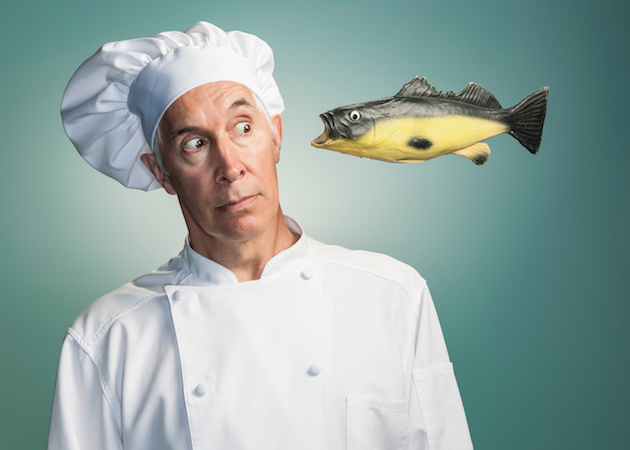 DOGWOOD FESTIVAL a celebration of YOUTH ARTS
May 1-6, 2016
The heart of Dogwood Festival has always had a youth focus. This year, it's official. Dogwood Festival has become a community celebration of YOUTH Arts.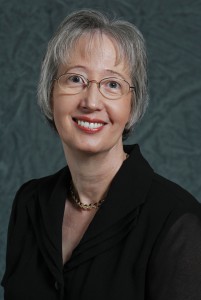 Sunday, May 1
3pm  @ Presbyterian Church

Dr. Ann Marie Rigler is a professor of music and college organist at William Jewell College in Liberty, Missouri.  She is a strong advocate for young organists.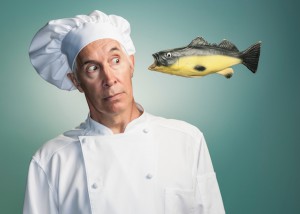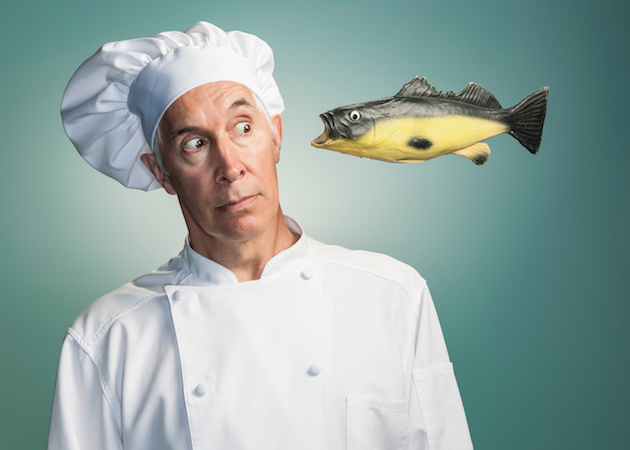 Thursday, May 5
Noon  @ Coshocton High School
ROBERT POST performance for 7th & 8th graders.
Robert Post—Emmy winning performer, Today Show star, creator of Post Comedy Theatre—discovered the joys of the stage at Ohio State University, where he studied theater and dance before hitting the road with a touring mime and improv troupe. He crafted his signature style during intensive workshops with Tony Montanaro, the legendary performer and teacher who ran Celebration Barn in South Paris, Maine. Post credits Montanaro for "flipping the switch," helping him see how he could combine his love of character work, movement arts, and improvisation. The sketches that make up Post's one-man variety show – Post Comedy Theatre – have captivated audiences across the United States as well as in Canada, Mexico, Japan, Turkey, and Europe. Post's Coshocton performance is sponsored in part by a Main Stage to Main Street grant from the Ohio Arts Council.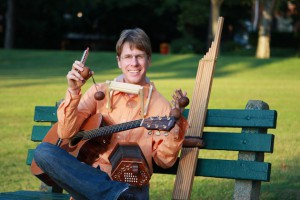 Friday, May 6
Noon on the Court Square,  a free performance
HAL WALKER
Hal Walker grew up in Kent, Ohio. He is a singer, songwriter and musical explorer. A natural-born musician, he is truly one-of-a-kind. His creative and passionate style engages audiences of all ages. 
Hal has a particular talent for taking an instrument associated with a particular culture, such as the khaen or the African banakulas, and, after learning how they are traditionally used, he then makes the instrument his own by playing them in a uniquely modern way. Hal has released 3 albums of his songs and one CD of instrumental music. His performance is sponsored in part by a Main Stage to Main Street grant from the Ohio Arts Council.  
Friday, May 6
5-6pm 441 Main Street
LITTLE SOCIAL HISTORIES Official Opening
featuring the MONDAY NIGHT MANIACS Improve Troupe
In an overlap of Dogwood Festival and First Friday Celebration, the Pomerene Center for the Arts will be officially "opening" the LITTLE SOCIAL HISTORIES, a graphic art project that fills 34 vacant storefront windows of the old Selby Building. On hand to bring a live component to the history, Monday Night Maniacs Improv Troupe will perform two sets of improv game 'scenes' and a sketch taking off of one of the window stories.
The Monday Night Maniacs improve troop is comprised of students from River View High School. Their coach is Leonard Hayhurst. The Maniacs have been together since September 2015 and have performed two shows at Emmanuel Lutheran Church along with weekly workshops. Members performing as part of Dogwood Festival are Michael Belt, Grant Cullison, Sarah Kittner, Xavier Lewis  and Sami Trowbridge.
Friday, May 6
5-7pm @ the Coshocton Yard as part of First Friday Celebration
SPACES between the lines Exhibit Opening
Artwork by students from the Coshocton Opportunity School
THROUGHOUT THE WEEK
Noon @ the Coshocton Court Square rainsite Coshocton Presbyterian Church
Music and Lunch on the Court Square (see sidebar)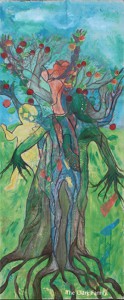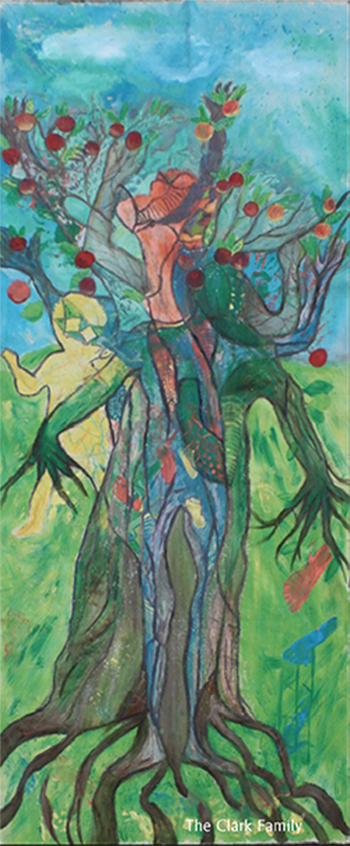 1-5pm @ the Pomerene Center for the Arts
A Forest of Families
9 months ago, working through Job and Family Services, artist Joan Staufer began meeting individually with the Napier, Wells, Faust, Darr and Clark Families. Together they made artwork, wrote and collected objects expressing their journeys as blended, adopted and foster families. For the first several sessions Joan brought artist Michael Schmidt with her to visually record the families at work. A Forest of Families is an exhibit of the work produced as part of this exceptional collaboration.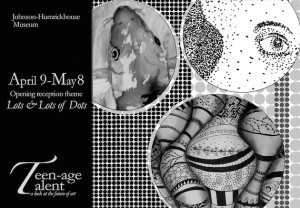 Noon – 5pm daily @ the Johnson-Humrickhouse Museum
Teen-Age Talent
A favorite of the community for 26 years, this special exhibit features over 100 works from the area high schools. The theme this year is Lots and Lots of Dots.  Pieces for the show are chosen by art  teachers for their outstanding use of an artistic principle.
Last year's Dogwood Festival theme was Linked-In an Arts Homecoming Celebration. We like this idea a lot and are moving it to the second weekend in August. Linked-In will coincide with the Canal Quilters annual quilt show. It would have coincided with Canal Days Festival but that festival has seen its end. Stay tuned.