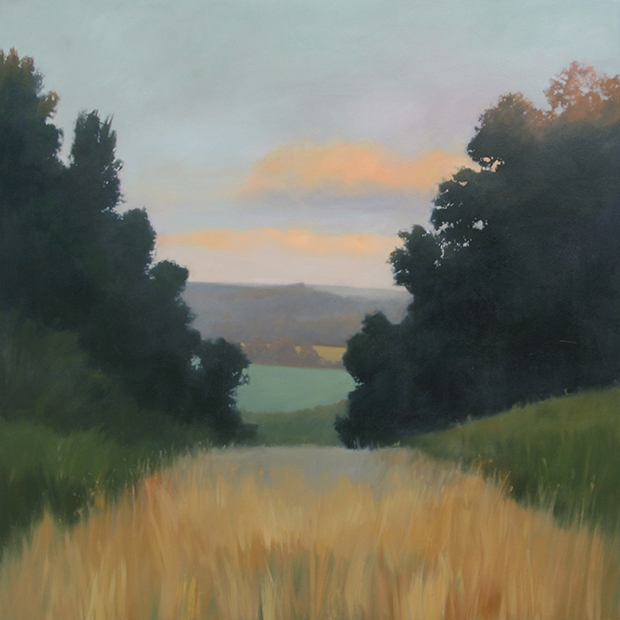 Documenting the Landscape
Megan Lightell DOCUMENTING THE LANDSCAPE
OPENING SUN. OCTOBER 6, 1-3PM
RUNS THROUGH DEC. 28, 2013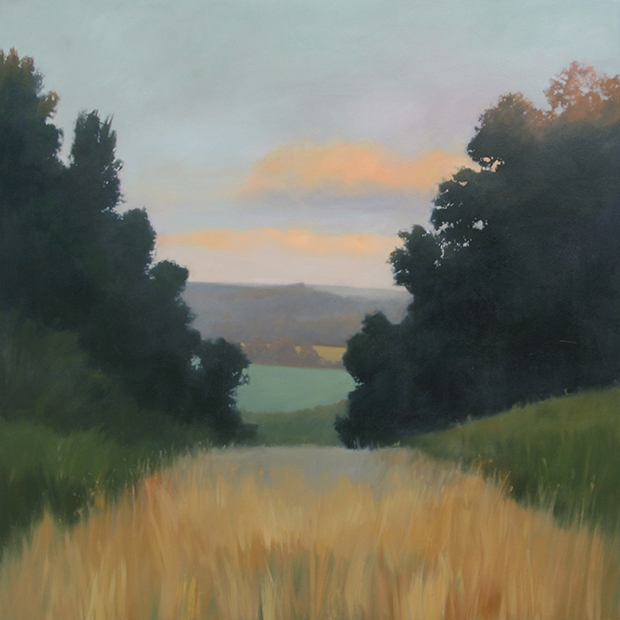 Starting in late summer of 2012 Nashville, Tennessee artist Megan Lightell returned to her home county of Coshocton Ohio to document the landscape. The collection of the year's oil paintings will hang at the Pomerene accompanied by audio recordings of interviews with farmers whose land and favorite views she painted.
Lightell's work hangs in many fine collections, among them–Music City Center,The Art of Tennessee (Ayers collection at FirstBank), Iberia Bank, Blackberry Farm, Vanderbilt University Medical Center,Fearing's at the Ritz-Carlton (Dallas),Martha Ingram, Kix and Barbara Brooks, Brown-Forman Group, The Turner Family Foundation.
Documenting the Landscape Gallery
More of Megan's work can be seen as part of Coshocton Crossroads
Megan Lightell resume
Artist's Statement
Coshocton County, 2012-13
As a native of Coshocton County, I spent my entire youth surrounded by rolling farmland, steeped in the history of the landscape. Though my work and life have taken me elsewhere, I always return to the imagery of the area, and it has been a constant influence and subject for my paintings.
When I began hearing murmurs of plans to expand natural gas drilling in Coshocton County, I became concerned about the possible impacts and began to question what it would mean for the landscape and community of my homeplace. In conversation with Anne Cornell, community artist at the Pomerene Center for the Arts, I expressed my uncertainty about the changes coming to the landscape. I told Anne that I wished I could just come to Coshocton and paint everything I could for the next year, and she suggested I do just that.
Together we planned to create an exhibit that would reflect the landscape of Coshocton County, in collaboration with the people who most shape it: the farmers and landowners. When considering how best to document the landscape at this point in time, we wanted to approach the process unconventionally; rather than documenting with photography or film, we wanted to look at the landscape through a human filter, through voice, story, and sketches. We spent hours visiting with farmers, driving over hills in pickup trucks to the secret places that most people never see. We talked with them about their personal history on their land, about the state of farming today, and of course, about the weather.
What we avoided discussing at first was the coming gas exploration. We didn't want drilling to be the focus of the project, even if it was the catalyst for its beginning. I had my own preconceived notions about what drilling would mean to the county, but it was important to me to approach this project from a different perspective from my other work. In the past, I have explored the landscape on my own, passing through on highways and back roads, and painting the views that most appealed to me as an artist. For this project, I wanted to ask for another point of view; for the farmer's favorite spot on the land, their favorite time of year, favorite time of day. I wanted to see the landscape through their eyes, and afterward for them to see it through mine.
Even though we didn't often bring up the topic of gas drilling, it was sometimes discussed anyway, almost as though it were a weather element. Several farmers could point to places that had been strip mined in earlier decades, or spots where a well had been drilled in years past. The long history of coal, oil, and gas exploration in the county has led many of them to a certain familiarity with the process, and practiced calculation of risk to their land versus the potential profits that might allow the family to stay there for another generation. I found that the farmer approaches the landscape with a complex blend of profit, stewardship, and a connection to family roots; it is a much more nuanced view of the landscape than the purely visual perspective of the artist.
As the landscape is manipulated to meet human needs for energy, food, and even natural refuge, we face important questions about our relationship to the land that sustains us. I am grateful to the farmers of Coshocton County who shared their views of this landscape that we all share.