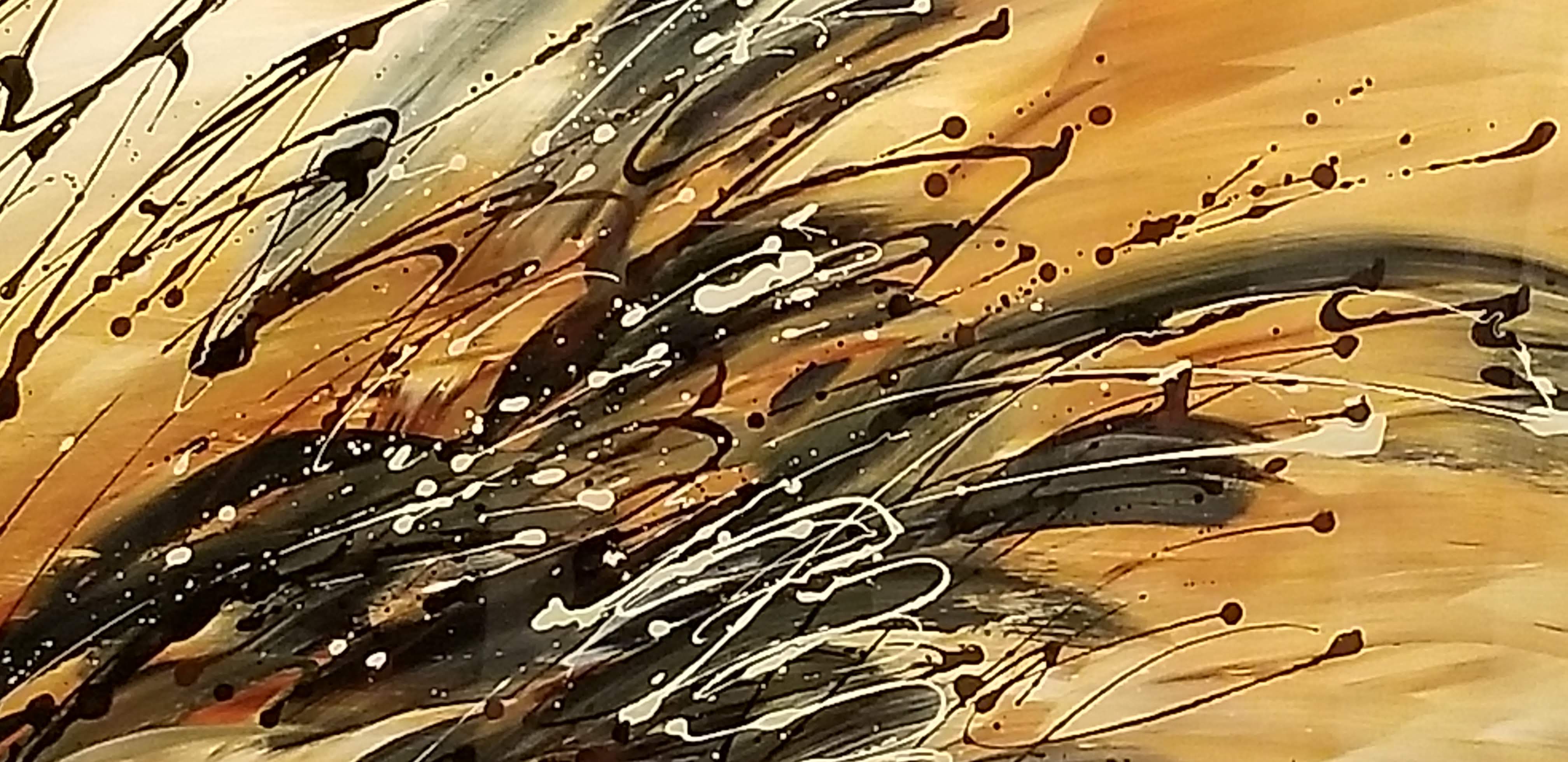 DOROTHEA BLUCK RETROSPECTIVE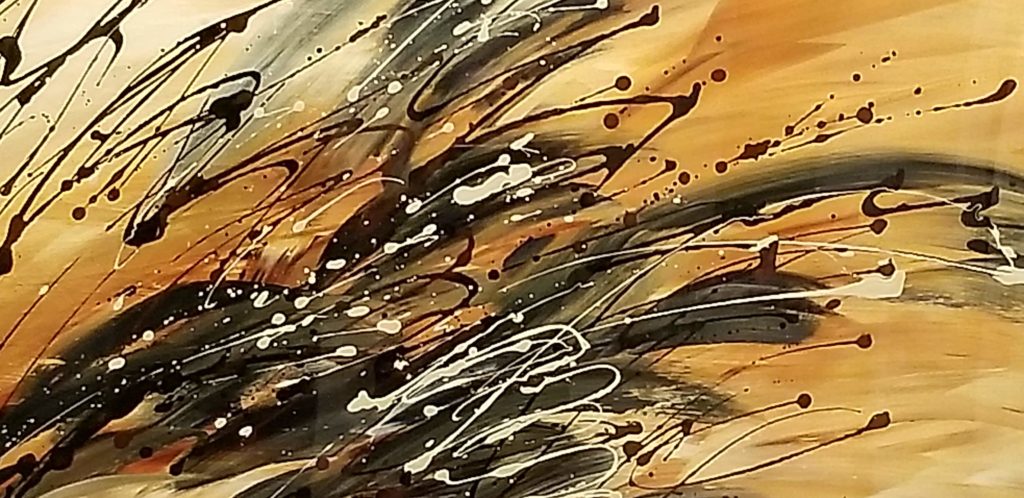 Dorothea Bluck 1923 – 2018
Knowing the community lost a true "original" this fall, we talked with Dode's family and a few folks who collected her works over the years to bring together a selection of her art to share with the community.
Though the 25 works hanging on the Pomerene walls are not dated, they span the year's between her retirement from teaching in 1998 to c. 2013. A member of the greatest generation, Dode was ahead of her time. Ideas of brain elasticity and fitness that are proliferating as baby boomers enter retirement were pioneered by creatives like Dode who never stepped into the "I'm old, and it's too late to change" mold. Rather as she aged, she expanded her way of seeing and expressing from her 2nd floor studio on the family farm. As a member of The Society of Layerists in Multi–Media (SLMM), she was profoundly affected by the group belief that art is a synthesis of ideas from the sciences, philosophy, metaphysics, experience, and imagination.
"The layers in Layered art are the references and meaning that the artist brings to the work rather than the materials used to create it…[layering]is an evanescent metaphor that grows like moss from living and learning…The kinship among Layerists is their openness to inspiration from all aspects of their lives and their shared perception of an underlying connectedness… — Mary Carroll Nelson, SLMM founder.
Looking at her work one can easily see the inspiration she took from these thoughts and the joy she found in color and movement. In addition to her membership in SLMM, Dode was a member of the South East Ohio Watercolor Society and a Friend of the Pomerene.