AUTISM: A MEXICAN ADVENTURE
Craig Matis  AUTISM: A MEXICAN ADVENTURE
OPENING SAT. JANUARY 4, 1-3PM
RUNS THROUGH FEB. 9, 2014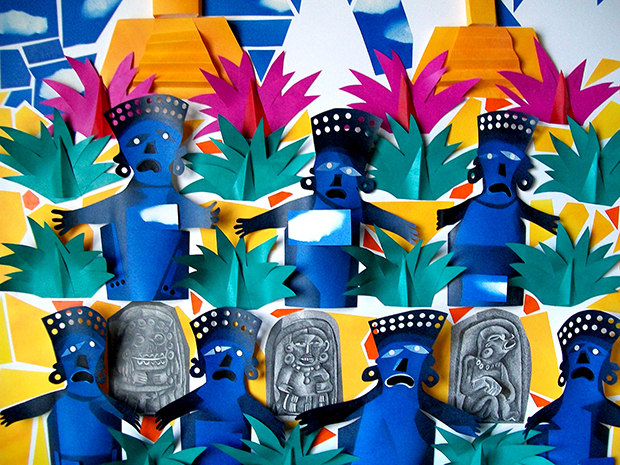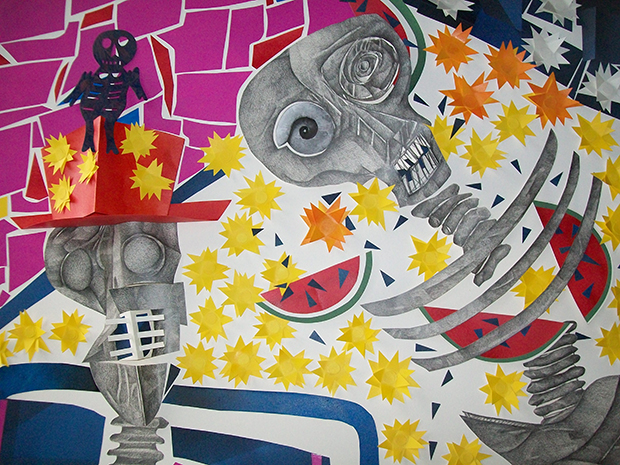 ARTIST STATEMENT
I am an artist and parent of a young man with mental disabilities.  I have created a series of panels, all of which tell the story of a father who takes his autistic son on a journey through Mexico, as a way to cope with the recent death of his wife in America.
Using a mixed media technique of folded paper and 3-D pencil drawings, I have incorporated my own personal experiences with raising a special needs child into a surrealistic narrative that leads the father and son on a mystical dream journey.
There are seventeen (17) panels for this body of work, each of which is 32" x 38".
________________________________________________________________________
This "book installation" follows a format with which I have been working for many years now.  It began with my singing original songs to the accompaniment of slide visuals that I created to illustrate the songs.  This was followed by the establishment of my band, Uzizi.
In its early days, before the advent of Power Point presentations and the youtube generation, my rock band, Uzizi, incorporated its live performances with slide visuals of original artwork, all of which became an intriguing element of the band's identity.
Being a visual artist, as well as a musician, designing what I coined as "songbooks" later became a format, which was a natural extension of the band experience.  The gallery viewer was directly involved with the individual books: walking by the text/imagery on the gallery walls, while listening to the band's recorded material on a portable CD player, or iPod.  In earlier exhibitions, each individual song had a corresponding songbook, which consisted of a series of images that illustrated the song's narrative.
A few years later, I created two songbook installations; one was entitled "Riverside: Personal Views of Racism", which contained 8 large songbooks, each of which addressed different perspectives on the subject of racism.
A few years later, this body of work was followed by "Trench Cuisine: A Rock Band's Recipe for Semi-Success".  This work featured a series of 24 panels, engaging the viewer in a surreal story about a fictional band's attempt to achieve commercial success, from its inception to its culminating tour through the United Kingdom.  The storyline, while fictional, contained a smattering of real accounts about the band.
Craig Matis 
July, 2013