The Pomerene Center for the Arts recruited a team of 5 community members to work with Tim Frank to design an artPARK for 325 Main Street, Coshocton, Ohio. Referencing the history of the space as the site of the Park Hotel 1880-2005, the team was charged with designing a succession of outdoor rooms for comfort and compelling habitability.  The artPARK will serve as a place to display temporary public works of arts, show movies and present performances as well serve as an anchor for the revitalization of downtown Coshocton.
Three spatial schemes were developed over the weekend of March 21, 2014 under the direction of Designer Tim Frank: Scheme #1 LAYERED SPACES, Scheme #2 CLUSTERED ROOMS and Scheme #3 WINDING PROMENADE.
[polldaddy poll=7938407]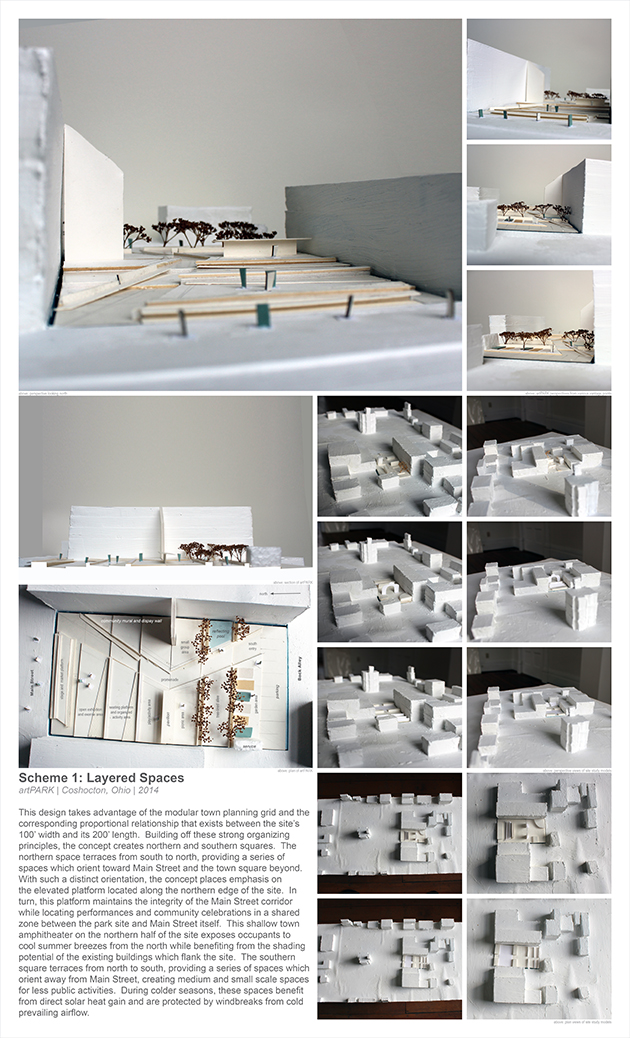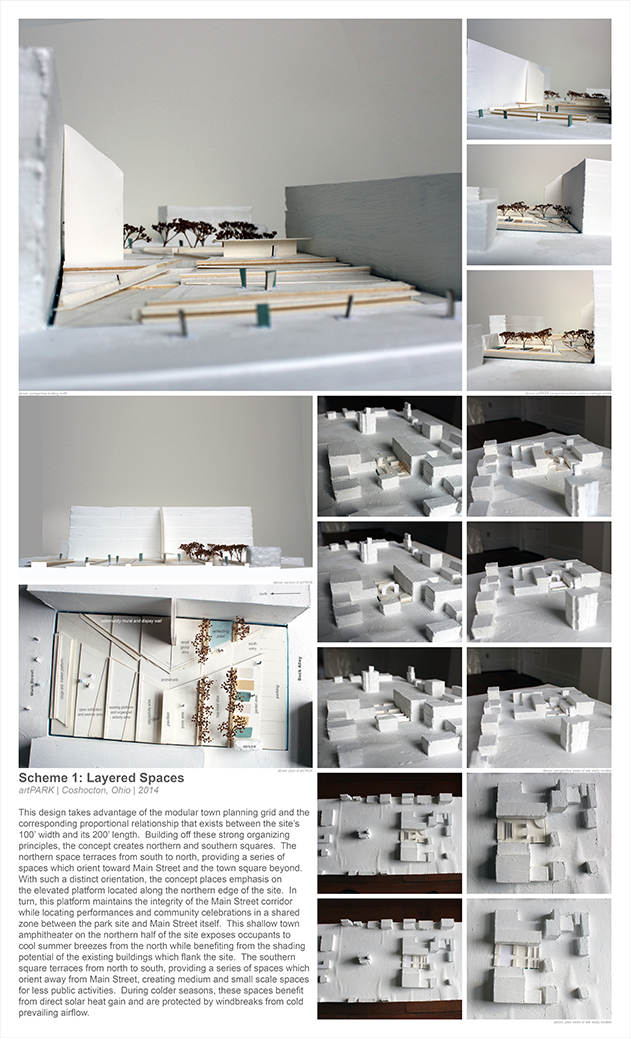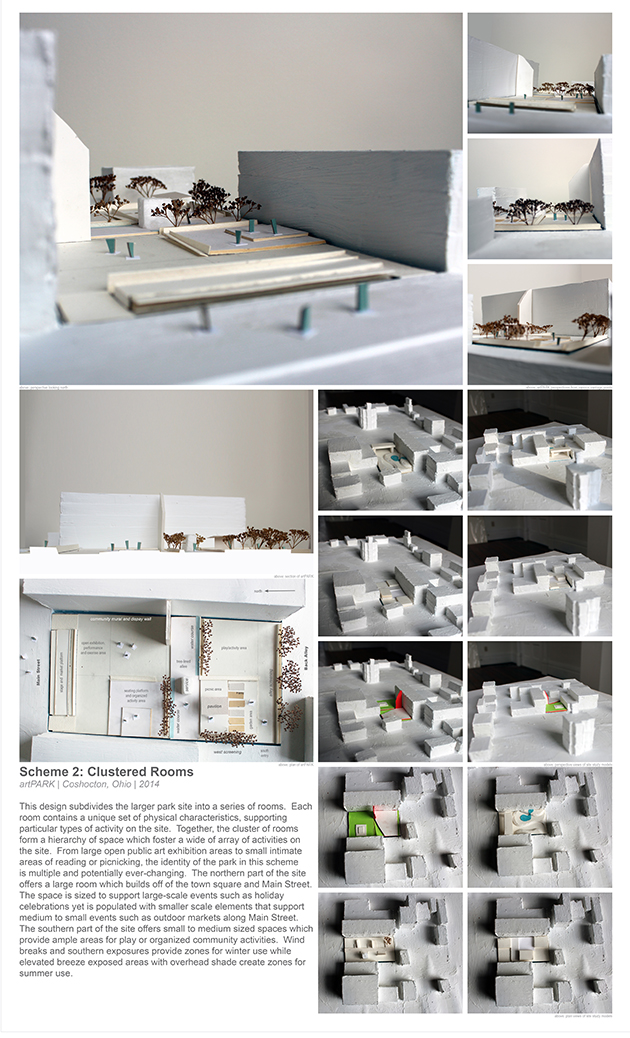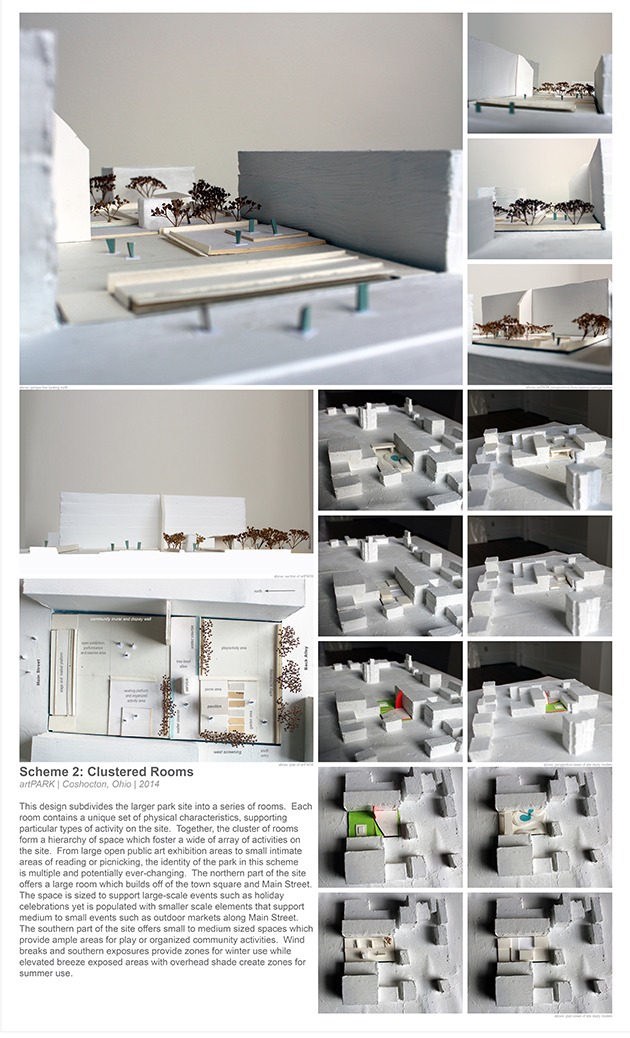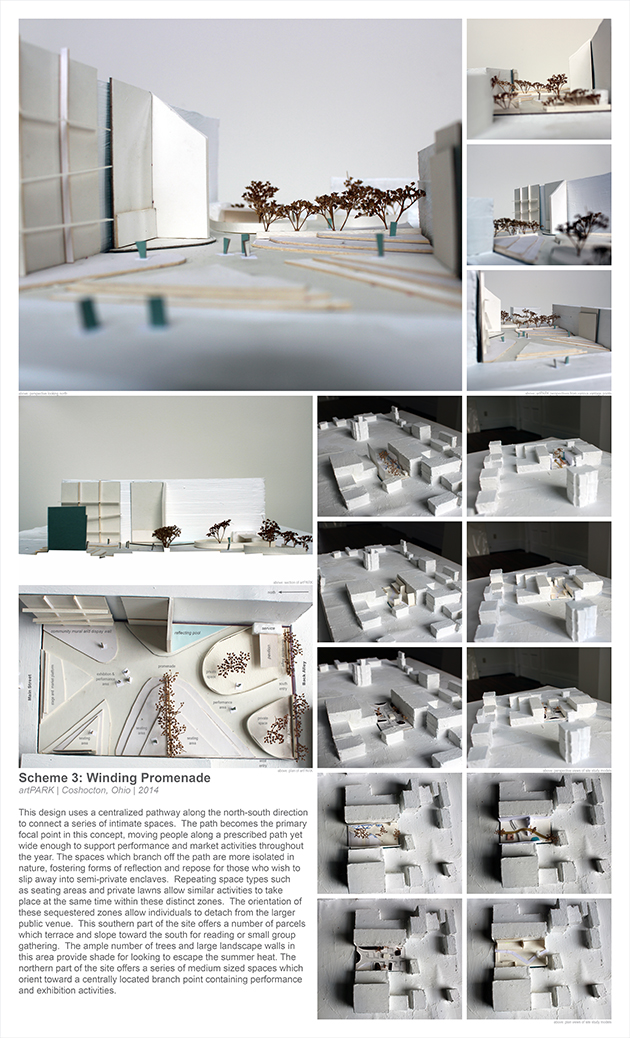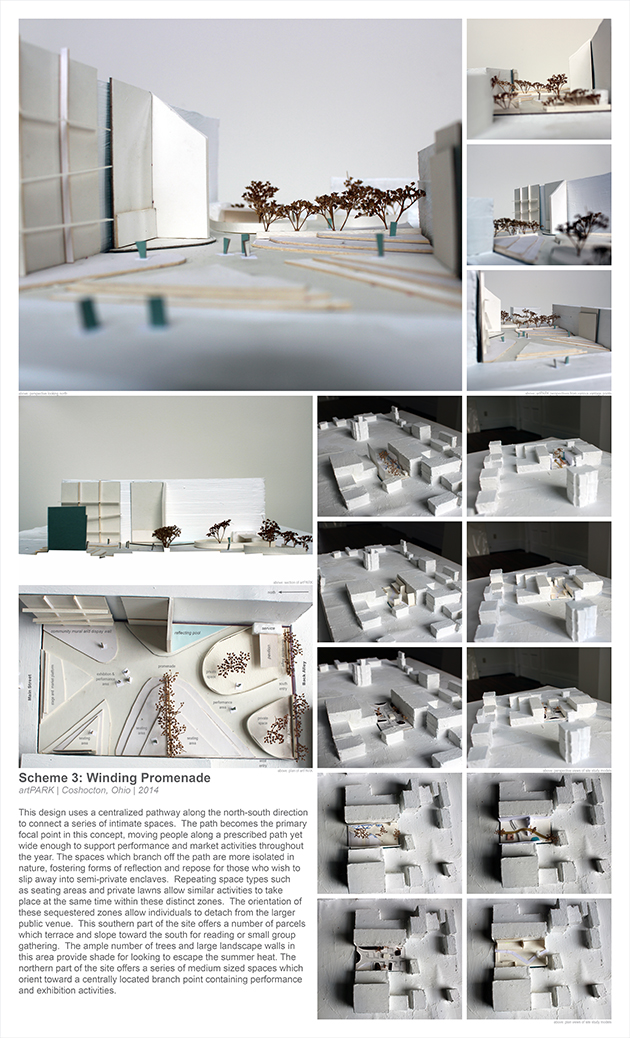 DESIGN TEAM: led by Anne Cornell–THE COMMUNITY STUDIO Artist, Artistic Director, Pomerene Center for the Arts
Byron Brenneman – Sophomore at Otterbein University, downtown historian
Jon Cotterman – CHS Tech Prep Teacher, Musician, Craftsman
Geni Devens – Graphic Designer, Interior Decorator
Connie Miller – Head Gardner Roscoe Village, Coshocton is Blooming
Leah Bashover-Nichols – Mechanical Engineer, Artist
Mike Stiers – Graphic Artist, Masotherapist
 Click to read the initial design report
The artPARK design process is supported in part by a  National Endowment for the Arts OUR TOWN grant awarded to the Pomerene Center for the Arts in partnership with Coshocton City. Through OUR TOWN, the NEA supports creative placemaking projects that help transform communities into lively, beautiful, and sustainable places with the arts at their core.