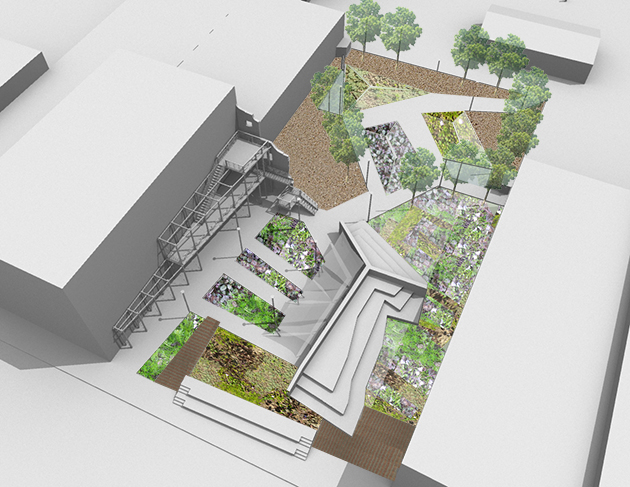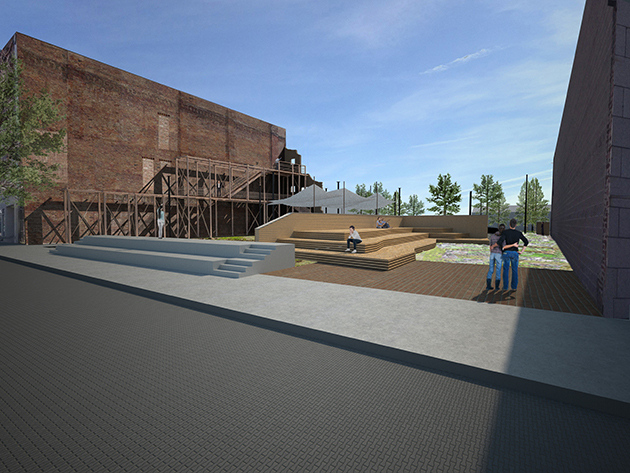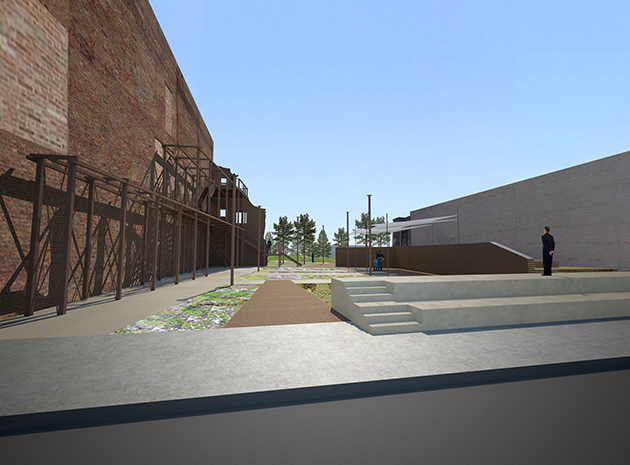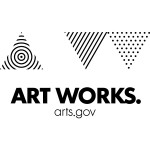 The artPARK design process was supported by Dean's Jewelry and a National Endowment for the Arts OUR TOWN grant awarded to the Pomerene Center for the Arts in partnership with Coshocton City. Through OUR TOWN, the NEA supports creative placemaking projects that help transform communities into lively, beautiful, and sustainable places with the arts at their core.
DESIGN TEAM MEMBERS led by Atlanta, Georgia Designer Tim Frank and Pomerene Center for the Arts Artistic Director and Community Studio Artist Anne Cornell.
Geni Devens – Graphic Designer, Interior Decorator; Byron Brenneman – Otterbein University, downtown historian; Jon Cotterman – CHS Tech Prep Teacher, Musician, Craftsman; Connie Miller – Head Gardener Roscoe Village, Coshocton is Blooming; Leah Bashover-Nichols – Mechanical Engineer, Artist; Mike Stiers – Artist, Massotherapist
Let the building begin! Thanks to Scott Butler and Robert & Carolyn Simpson for helping us buy the lot and a $200K Capital Arts Appropriation from the State of Ohio to be matched by $170K of non-state funds.