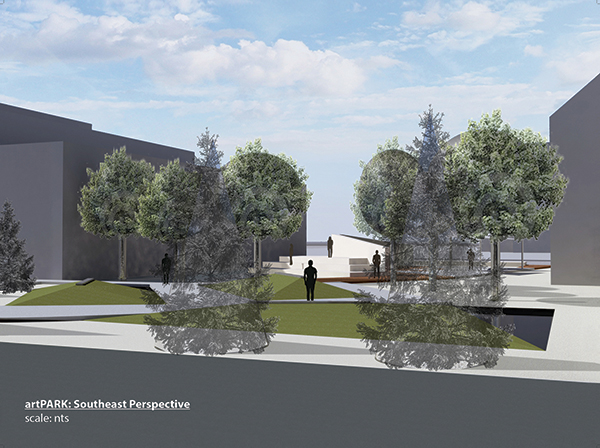 Make a Difference Day 2015. Mound Building.
We began planning our Make a Difference Day project with Amish barn-raising-style dreams…swarms of people working together, cutting and applying white oak flooring and walls to the artPARK platform/amphitheater…all under the direction of "Frolic" foreman Henry Stutzman. (When we asked Henry how much he would charge for his day overseeing the project, he declined payment for his services––in the spirit of the "national day of doing good.")
Below are the design drawings for the structure we were gearing up to build.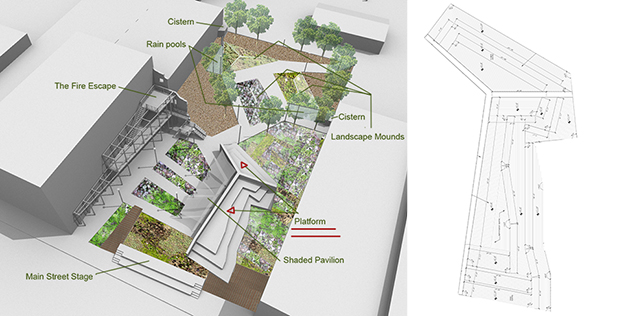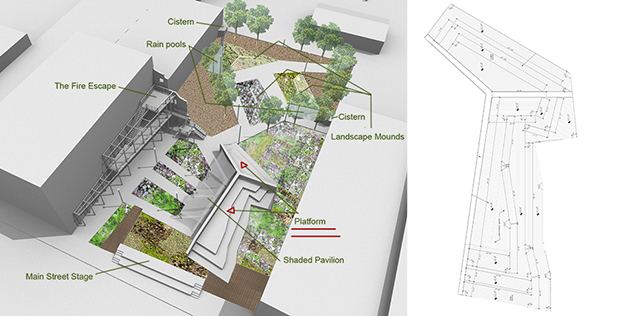 Lots of prep…lots of forward movement (photos of the 3,610 sq ft of oak, log to preserved boards can be seen here) but sadly the amphitheater foundation will not ready. Which means we're switching gears and building mounds as landscape features rather than platforms as amphitheaters. We're sorry to miss the chance of working with Henry. He's a very kind man.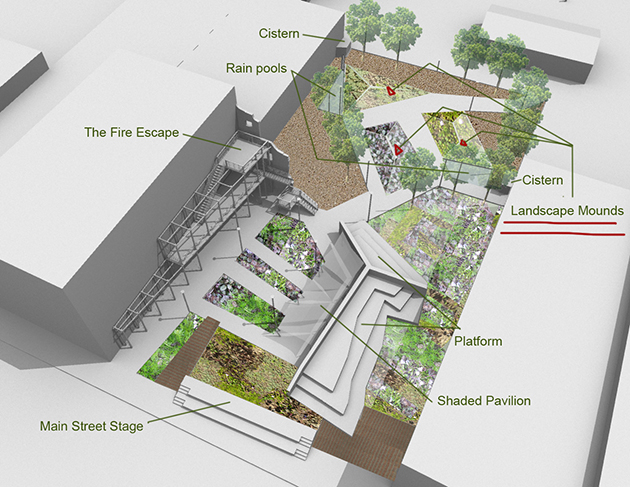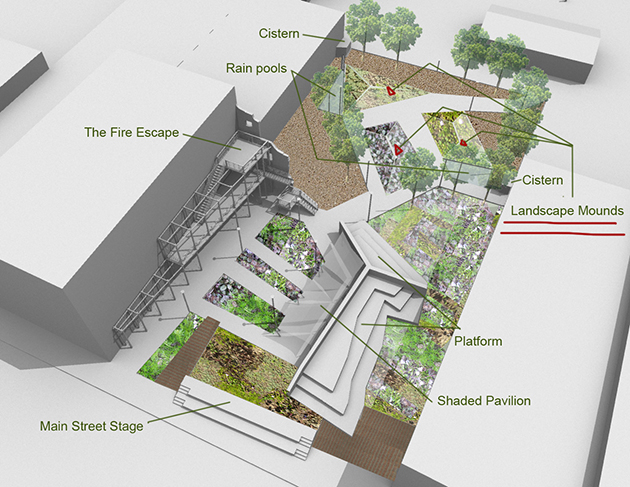 The landscape mounds weren't intentionally designed to favor the ancient Adena mound on the Porteus farm west of Coshocton, rather we were looking at photos of a project with angular mounds someplace in England.  But the old mound certainly feels familiar and if we need to make a case for artPARK historic connections, we could certainly tell a story.