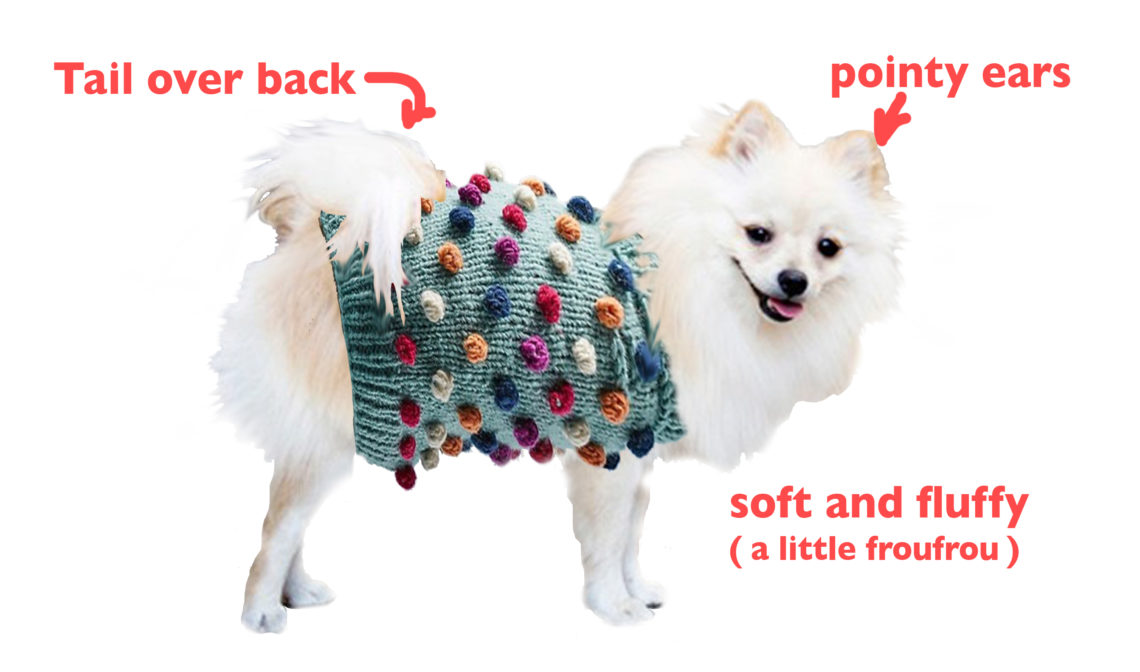 WANT TO ENTER? Click here to send a FaceBook message to the Pomerene Center.
What to include in your entry message? 1. one or two pics of your Pomeranian (or Pom wanna be) 2. Your dog's name. 3. Why they represent the heart of a Pomeranian. 4. Their ability to be a lap dog and love of art.
We'll post your entry on our FaceBook page and website. Beyond the honor of being chosen as the 2020 POM Pom, prizes will be awarded!
Judging criteria for this inclusive competition are as follows: In addition to the features listed on the photo above —tail over back, pointy ears, soft and fluffy (a little froufrou) — dog owners must supply documented proof 😉 that the entry can pass as a lapdog and loves art. ALL breeds including mixed breeds qualify.