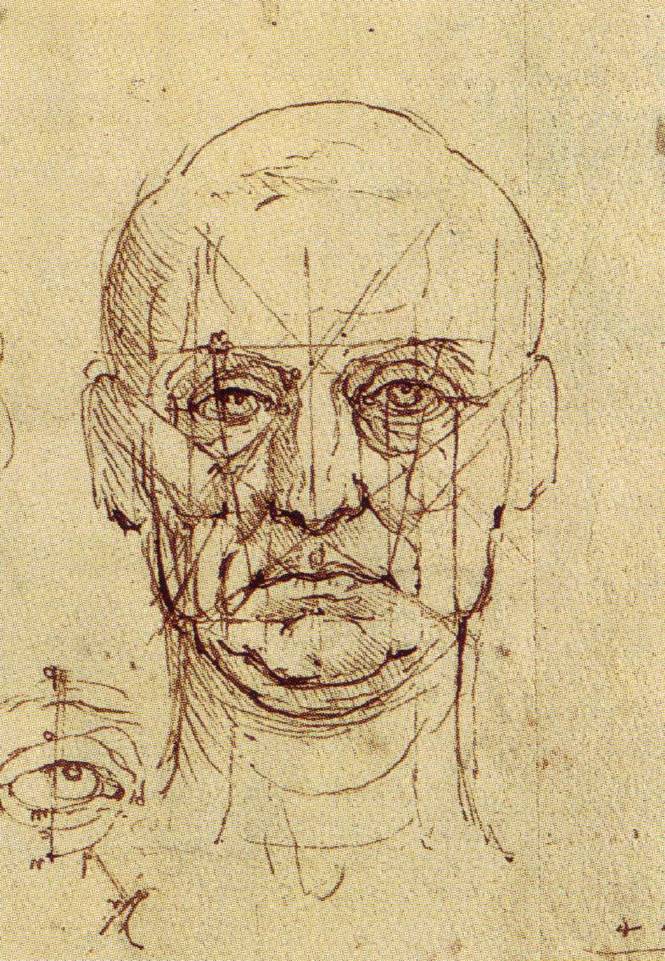 Proportions of the Face and Eye, c. 1489 by Leonardo Da Vinci
April 20-24, 2020
We've been spending a lot of time —six weeks now — sheltering alone with the people in our homes. Seems like a good week to take a close look. How do we really look? How are our eyes shaped, where do they sit on our head, and what about the complicated build of our nose and the way our lips sit, one on top of the other…?
And what happens to our faces when we're mad? Or happy? Or sad? We'll be drawing all week and at the same time learn to express how we're feeling on paper. Finally, we'll put our drawings together to make an I'M FEELING t-shirt — very useful to put on when words are just not doing all the work you need them to do.
Materials Needed
paper
pencil
mirror or phone so you can see yourself
scissors
thin clear recycled plastic bags with no printing/ink
iron
ironing board
large brown paper bag, wax paper, or parchment paper
needle and thread
t-shirt
Learning Resources
We'll be looking at drawings by Leonardo Da Vinci. "Human emotion and human character is an essential characteristic of Leonardo's art." Professor Kwakkelstein, WHY DID LEONARDO DRAW THESE WEIRD FACES by Nina Siegal, Oct. 5, 2018 for the New York Times.

---
The Classes
---
FLASH ART CAMP was created in response to the challenge of sheltering at home during the covid-19 crisis to help keep kiddos creative and engaged. We're doing it live on Facebook. Every weekday at 2pm until we're back to our normals.
Anne Cornell, our Pomerene Community Studio Artist — and the Ohio Arts Council TeachArtsOhio artist at Keene Elementary—whose genius lies in spinning ideas out of common stuff laying around the house, will lead the camp.
---