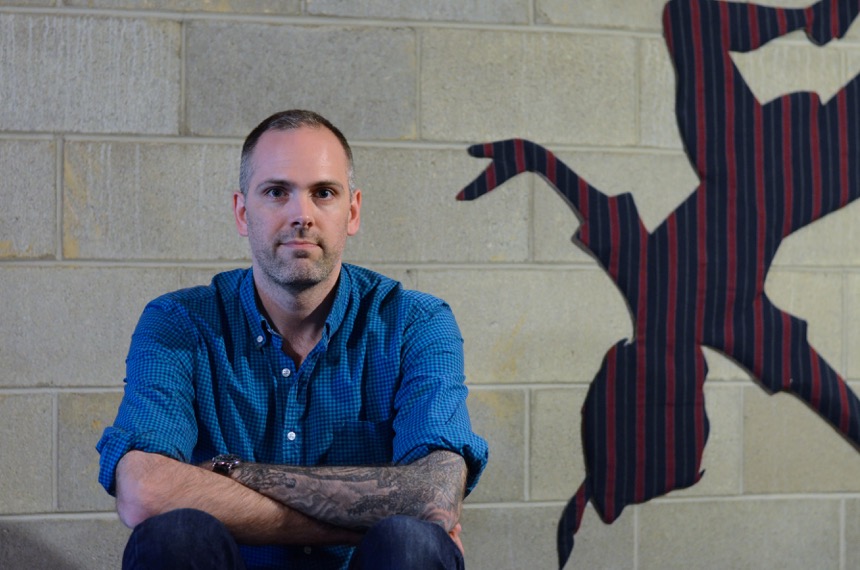 Peter Michael Stevens – DayHab
Jan 27-Feb 28, 2015
closing party Feb 26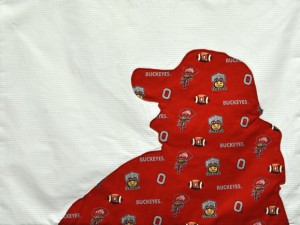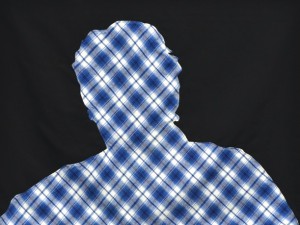 Textile Artist Peter Michael Stevens spent 3 months last spring in residence at Echoing Hills Village working alongside Day Habilitation staff and 15 adult residents with a variety of developmental disabilities.
With no prior experience in leading adults with developmental disabilities through an art experience, Peter began his interactions by sitting alongside individuals and learning about them. They experimented together with a variety of art materials–they drew, they played Uno, he photographed them, he listened to them and shared things about himself. In time Peter brought his own materials into the Village–his cutting board, sewing machine, fabrics, projector and as they conversed he began working on a series of silhouette portraits of his new friends in the room.
The heart of the series of Peter's 15 fabric portraits created with input from his new friends speaks of the relationships formed during their time together. Art has the power to bring people together.
Special Friday afternoons
We are inviting a small groups of  employees from locak businesses to spend time with 4-5 Echoing Hills residents and Peter Stevens at the Pomeene Center for the Arts. We're calling it "DayHab Face to Face."
 Echoing Hills is on a mission to break the old molds of isolation and segregation by creating opportunities for the residents they serve to be involved in the larger community.  The Pomerene Center is on our usual mission of promoting community involvement in the art. Diversity training, a communications workshop, a team building exercise, an afternoon out of the plant environment for a shared experience – we can think of many ways DayHab Face to Face can help you achieve your businesses mission.  The relationships formed promise to have a lasting impact on everyone involved.
Please let us know if you're interested in participating in one of these afternoons 
February 13, 2-3:30pm UNO–an afternoon of cards and art.
February 20, 2-3:30pm  Crayons and Paper–an afternoon of making art.
February 27, 2-3:30pm  Art History–an afternoon looking at art books & talking about pictures.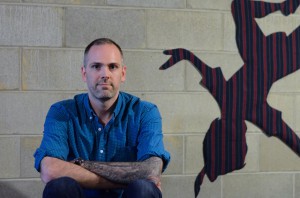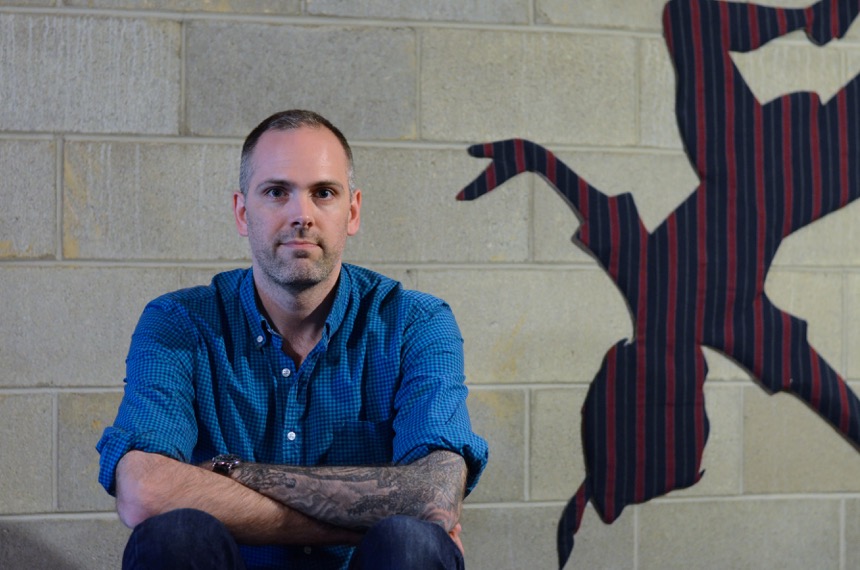 Artist Statement
First and foremost, this body of work is about people—who by unique yet shared circumstances have become neighbors, collaborators and friends. It is about relationships and our knowledge of self when we know another person. It is about identity and the limitation of pictures to forge them. It is about seeing and touching. It is about telling a story and living one—and the things we must endure to become.
Peter Michael Stevens
 Biography
1980, Born in Mount Vernon, Ohio
2013, MFA, Azusa Pacific University, Azusa, CA
2002 BA Fine Art, Mount Vernon Nazarene University, Mount Vernon, OH
ONE PERSON EXHIBITIONS
2015, DAYHAB, Pomerene Center for the Arts, Coshocton, OH
2014, Home Sewn, Mount Vernon, OH
2013, LEVITICUS, MFA Thesis, Heritage Gallery, Azusa Pacific University, CA
2002, The Agony and the Ecstasy, Mount Vernon Nazarene University, OH
GROUP EXHIBITIONS
2014, 5×5: Celebrating 5 years, Westmont Ridley-Tree Museum of Art, Santa Barbara, CA
COMMUNITY PROJECTS
2014, Dayhab, Echoing Hills Village, Warsaw, OH

AWARDS
2013, Windgate Foundation Scholarship, Azusa Pacific University, CA