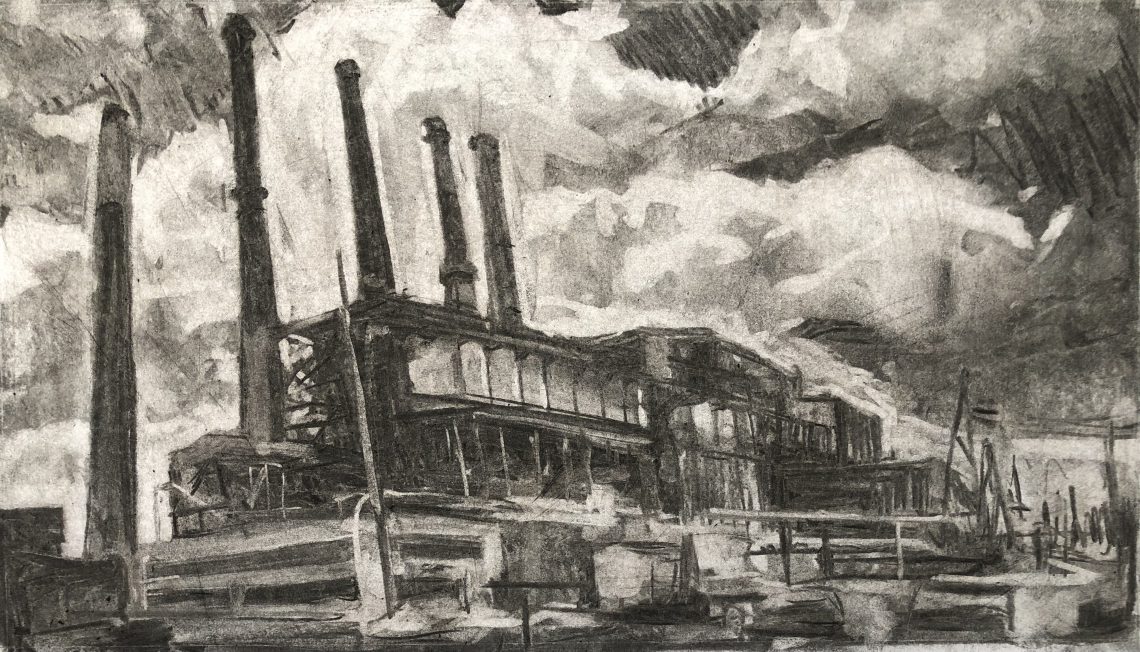 8p | Friday May 5 & Saturday 6, 2023
artPARK
300 Block Main Street, Coshocton Ohio
7:30p | reception & exhibition prior to the performance
FREE — bring a chair and settle in
Three years ago — COVID-19. The world was shutting down. AEP Conesville Coal-fired Power Plant stopped producing electricity a month ahead of schedule. There were no formal goodbyes or parting celebrations.
Three years ago — a team of OSU researchers led by Dr. Jeffrey Jacquet began studying three communities affected by coal-fired power plant retirements. Coshocton County was one of the three. Repeatedly, as they listened to people impacted by the closure of AEP Conesville, they heard regrets about the lack of closure. CALLING HOURS is a theatrical memorial written and performed to pay tribute to the generations of coal-energy production at AEP Conesville and to give voice to the loss of that way of life.
Spring 2023 — River View Local School District closes two elementaries and re-opens in the fall in a new consolidated configuration.
Two nights in May 2023 — CALLING HOURS will be performed Friday 5/5 and Saturday 5/6, 8p. Local actors will deliver a series of eulogies from the point of view of a trucker, management, community, school, employees, clergy, and the demolition through a child's eye. Full wall projection, sound and music will create an immersive environment reflecting the monumental nature of the work-life.
A 7:30p reception/exhibition will precede the performance. On display: Lumen, photographs by Abram Kaplan and Farewell Transmission/Community Resilience amid end of Coal in Ohio photographs and artifacts documenting the OSU research
Creative Team : Anne Cornell, Pomerene Center for the Arts;  Tom Dugdale, OSU Department of Theatre, Film and Media Arts; Michael Schmidt, Mt. Union University; and OBLSK Interactive LLC. 
Funded by Pomerene Center for the Arts Community Arts Fund at the Coshocton Foundation established by Robert and Caroline Simpson, Ohio Arts Council artsNEXT grant, OSU Barbara and Sheldon Pinchuk Community Engagement Award, Ohio State Office of Research Battelle Engineering, Technology and Human Affairs (BETHA) Endowment, Sustainability Institute at Ohio State