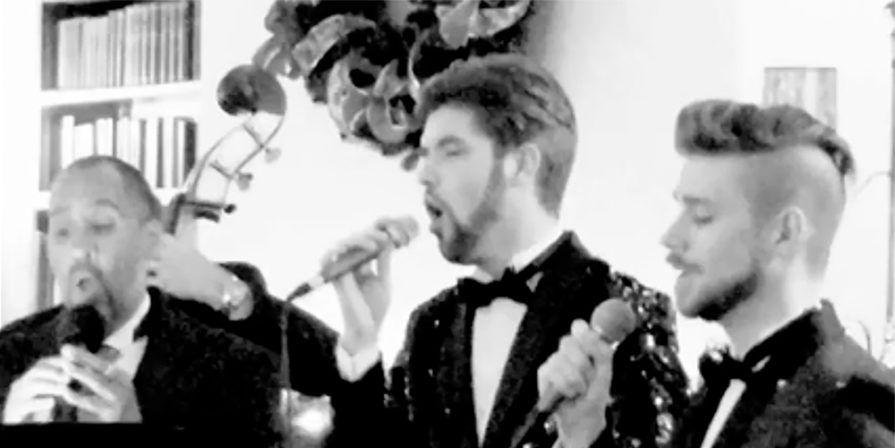 Holiday Cabaret with Donovan and Friends
The Pomerene always boasts a warm and intimate musical experience. Never is this more true than during the holiday season.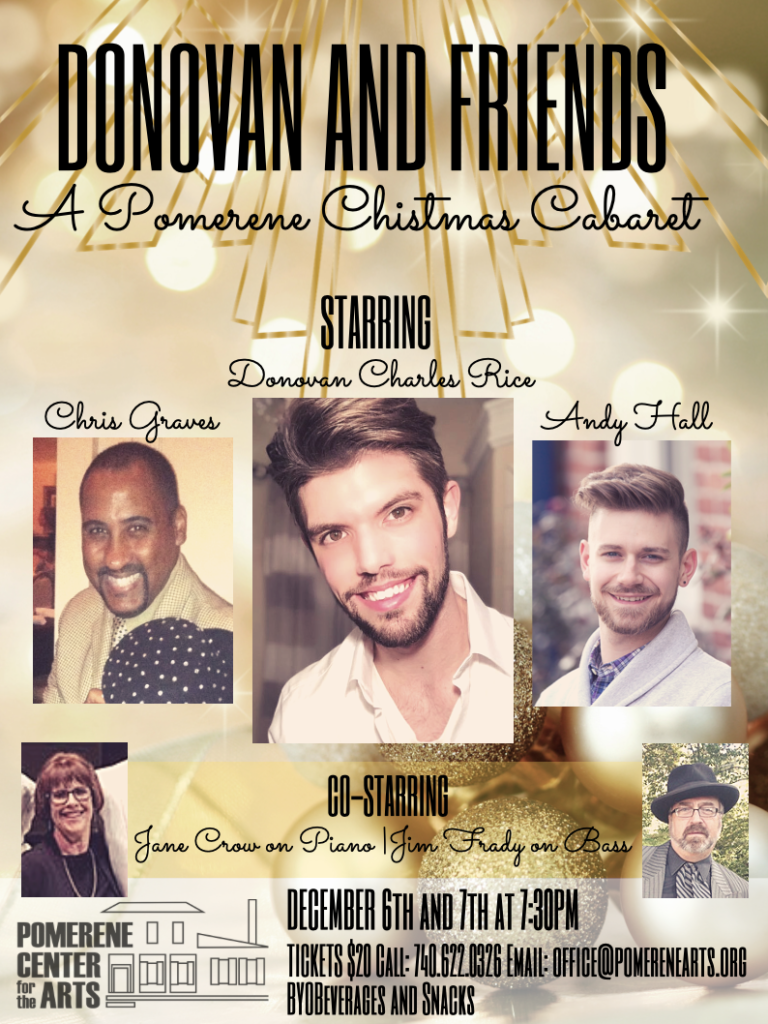 Two nights. December 6 (sold out) & 7, 7:30pm
2019 marks Donovan Rice's 7th annual Christmas Cabaret at the Pom featuring a mix of jazz and holiday music. This year he performs with a new group of old friends who have wanted to perform together for some time. Vocalists Christopher Graves and Andy Hall will join Donovan for a lively evening of song supported by Jane Crow on piano and Jim Frady on Bass. Expect great energy.

NEW THIS YEAR. Unlike Rent Parties and our past Holiday Cabarets when we ask for a suggested donation — this is a ticketed event. Please see below to purchase your tickets.
Check out the rest of our Holiday events. Ohio Trombone Quartet Opens Miracle on Main Trying on Santa