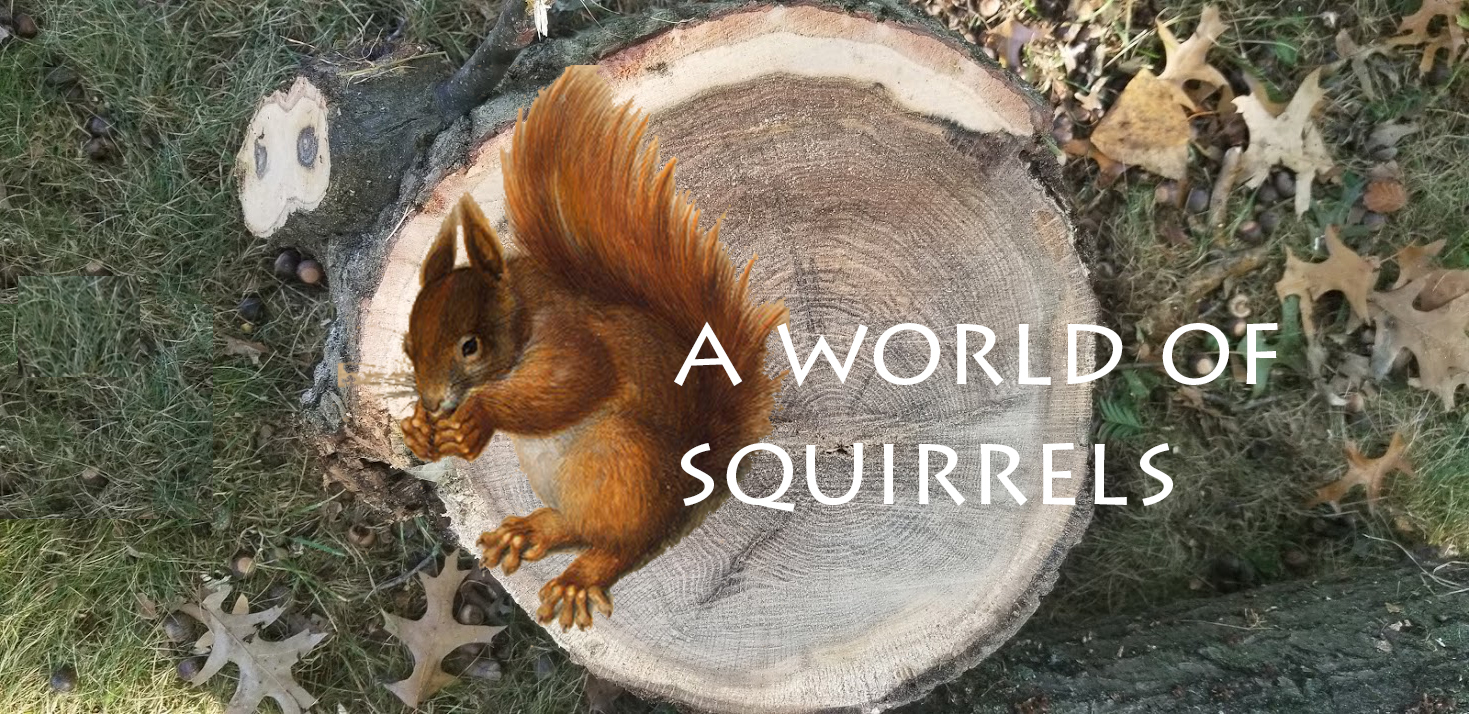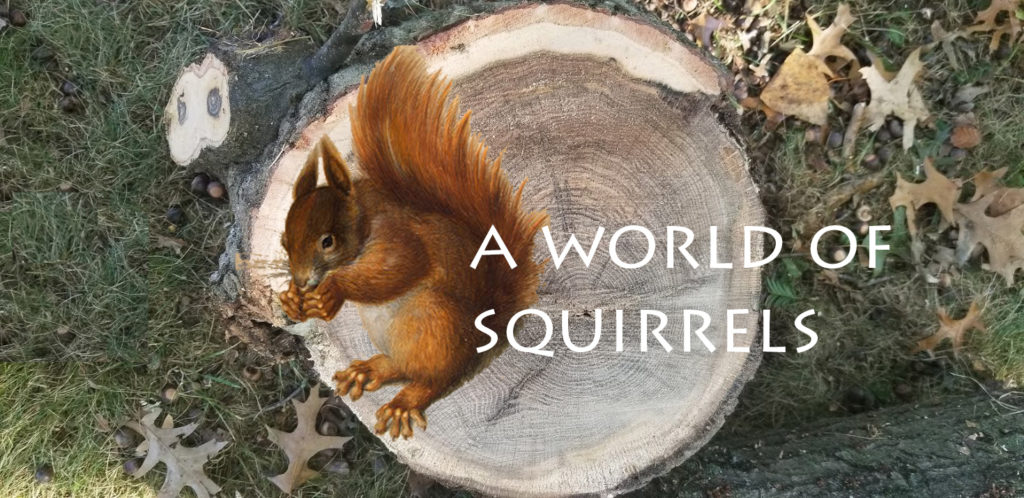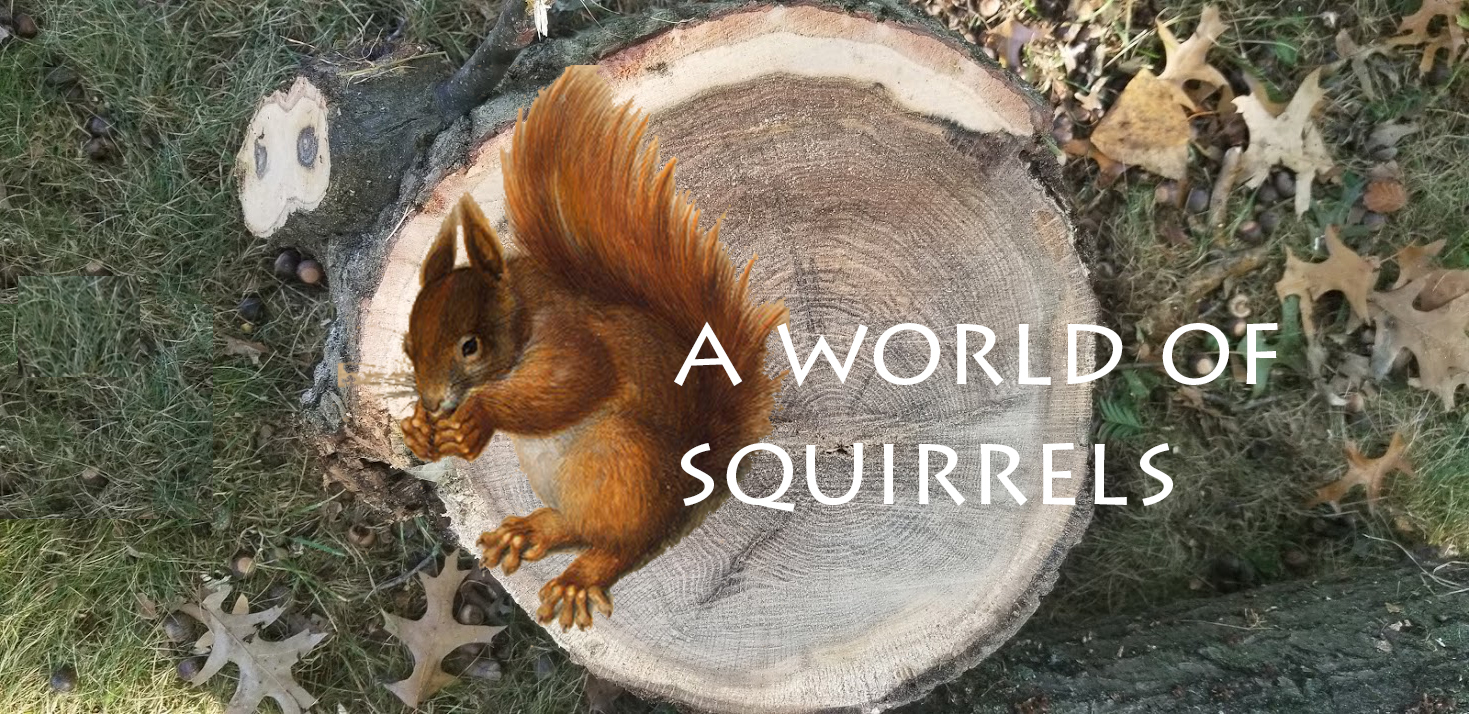 A WORLD of SQUIRRELS WORKSHOPS FOR CHILDREN AND FAMILIES
For children grades k-6 —3 weeks. Monday afternoons 4-5pm, Jan. 6, 13 & 27 @ the Pom. $15 All supplies included. Registration required.
For families — one-time session. Saturday morning 9-noon, Jan. 11, 18 or 25, 9am to noon. $15 All supplies included. Registration required.
The Pomerene lawn is its own world of squirrels. The old pin oaks rise like apartment towers… with more than plenty of sticks and leaves for nest making… and acorn upon acorn for winter stores of food — just ask anyone who has tried to rake in the fall.
We'll set up to be squirrel watchers, study how they move, take photos, and draw, draw, draw until we've created our own world of pasteboard squirrels. The workshop Includes getting furry ourselves for some great final photos of the young artists with their squirrels under the trees in situ.
Hour 1. Squirrel observation and first sketches
Hour 2. Final drawings using stuffed squirrels as reference.
Hour 3. Placing the squirrels, dressing up in furs and taking photos on the lawn.
To register — by email office@pomerenearts.org, by phone 740.622.0326 or text 740.229.4519 or click here to fill out a registration form. Need based scholarships available
Check out the work that's inspiring us in the sidebar.