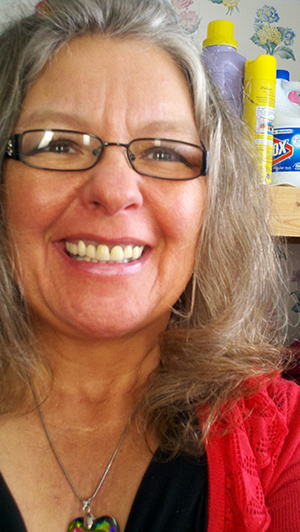 Maxine Metheney with Joe Hardesty
Maxine Metheney with Joe Hardesty –not country tonight, well maybe a little
Friday, Nov. 1, 7pm
Genre: Rock
Suggested donation $10
Reserve a table |  740.622.0326 or pomerenearts@gmail.com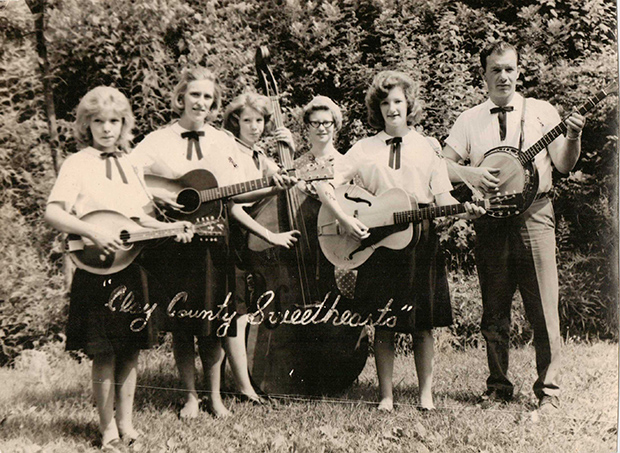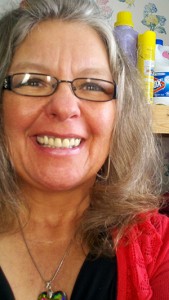 Family picture is "Clay County Sweethearts" back home at about the age of 12..  The one with the white coat was taken in Nashville, TN performing with local band there. Red one is a recent one but had to be cropped. 
.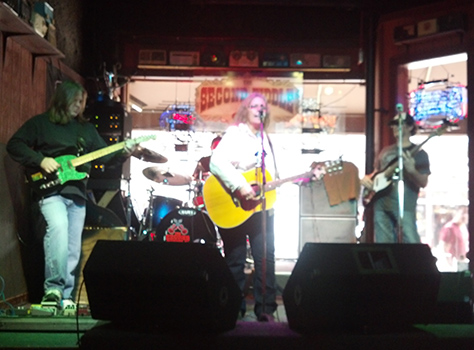 Friday, November 1, 7pm the Pomerene Center welcomes Maxine Metheney and Joe Hardesty for a special RENT PARTY evening of music.  Maxine  will be sharing her non-country side, a side we all too rarely get to hear from this extremely talented and generous musician. Note: Maxine promises to throw in a country tune or two for her loyal country fans.
Following is a "love letter" to Coshocton and all the people Maxine has and will touch –
I was raised in the mountains of beautiful West Virginia. I came from a long line of musicians in my family. Being one of four girls, we all sang and played an instrument in our family band back home called "Clay County Sweet Hearts". I was raised on Bluegrass, Country and as many artists do, I came from a Gospel background.
My love of music began at the age of 7. My father would let me sing as much as I wanted. I remember sitting on my knees waiting my turn to sing, not wanting to go play with the others for fear of losing a chance to do what I loved the most. SING…I don't have a particularly favorite artist, except for the local musicians here at home for they have all influenced me in some manner.
Being married at the age of 16, music fell by the wayside. In the late 70's I sang in a trio with my mother and her sister, (my aunt of course) called "The Country Echoes". In the later years of the 80's we moved to Coshocton where I finally called this HOME.
I have played in many bands, honored to sit in with many bands. I currently perform in a band called "The Dotson Brothers and Maxine Metheney". In the band I play rhythm guitar, piano and any vocals needed. We have had the honor to open for McGuffey Lane, and the pleasure of playing for the First Friday for Coshocton on the square among MANY OTHER venues around town…the Senior Center, nursing homes, private parties, benefits. It is an honor to play at so many venues in our county. I have truly been blessed by everyone here.
This past spring, I was given the GREAT HONOR to play the role of Patsy Cline in our local theater, The Triple Locks, opposite actress Shelly Lillibridge. The experience gave me a completely new outlook on the place I have called home for some time, Coshocton, OH.
I have been supported by my husband of 41 years Bruce Metheney and our three children. I could not have accomplished so much without their love and support.
I hope I have or can bring as much love and pleasure to our audiences as they have certainly brought to my heart. Every new experience has brought some wonderful people into my life. I could not have enough paper to list everyone that has touched my life here. So I will say I love Coshocton as my home and all the wonderful people who live here.  Maxine Metheney
WHAT IS A RENT PARTY? At the time of the Great Migration north (1910-1930), blacks emigrating from the south settled the problem of Harlem's inflated rents by throwing parties. Furniture was moved to the outside walls, musicians and refreshments were brought in, card tables were set up out of the way of the dance floor, and the doors were opened in exchange for a few bucks.
In an effort to relieve stress on our monthly budget, the Pomerene Center has adopted/adapted the Rent Party to help meet our monthly gas bill. YES! We open our doors at 7:00pm on First Friday evenings, October-April and present great acoustic music– great times (especially if you bring your friends!) –and great food $3 per plate. Suggested donation $10 at the door.