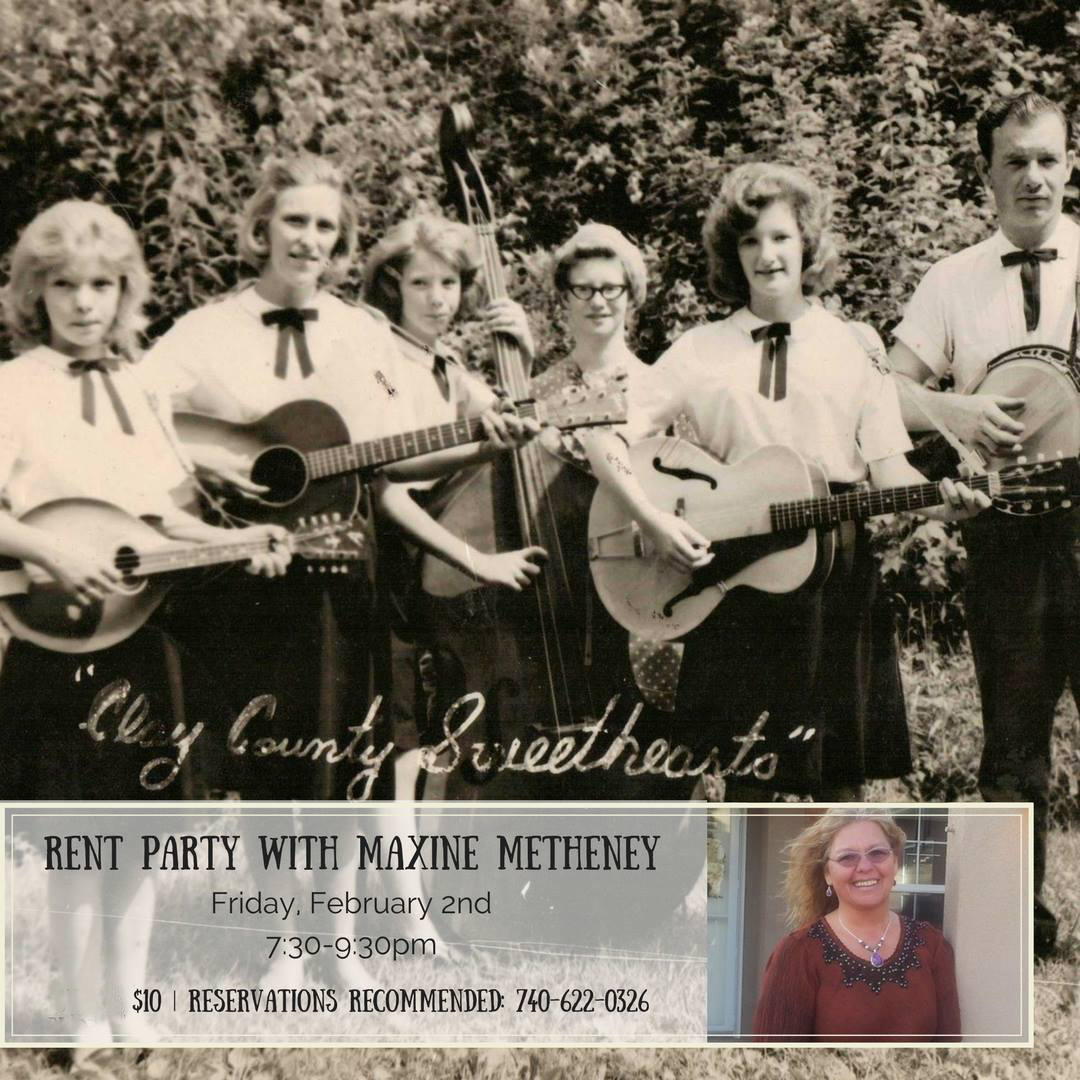 What a life this musician brings to her music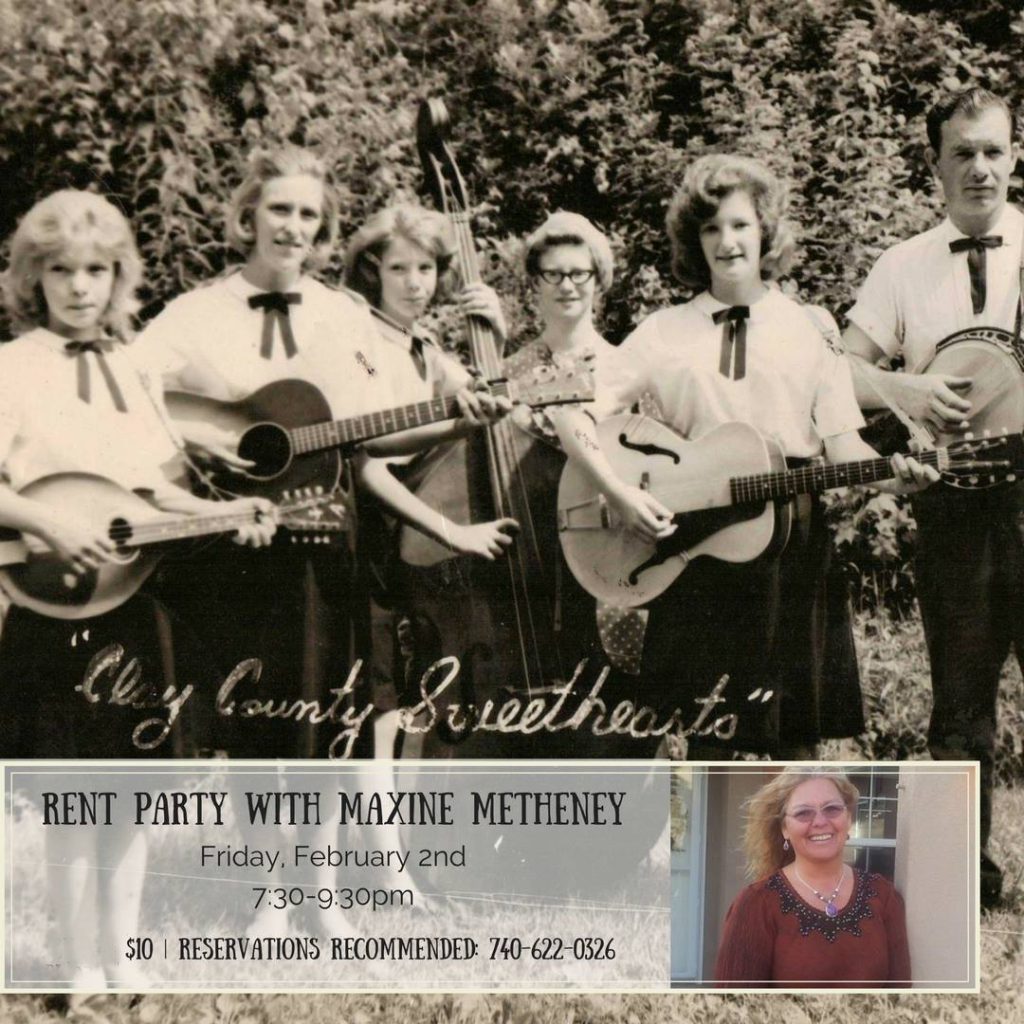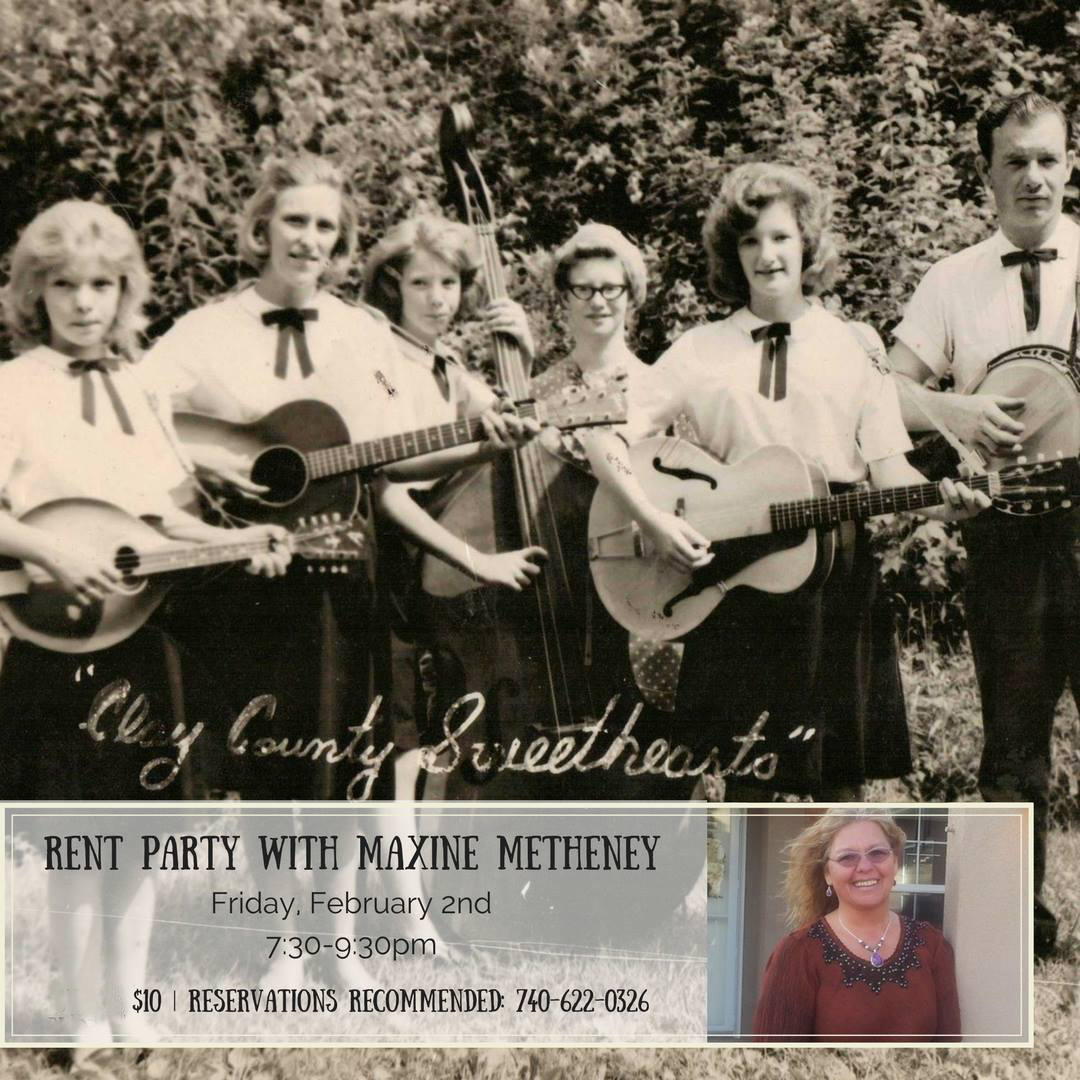 What a life this musician brings to her music!  If you know Maxine Metheney, you know the last couple years have challenged her in major ways. We heard her sing recently and noted there's something new in her voice that brings you right to her and connects to something deep inside.
Performers do not come more generous—In her own words…"I hope I have or can bring as much love and pleasure to my audiences as they have certainly brought to my heart. Every new experience has brought some wonderful people into my life. "  Who wouldn't want to spend a winter evening (Fri, Feb. 2, 7:30pm) alongside someone with such warmth who sings like an angel across genres and time, Patsy Cline through Adele.
To reserve your spot or a table for you & your friends email pomerenearts@gmail.com or call 740.622.0326
suggested donation $10 per person
WHAT IS A RENT PARTY? At the time of the Great Migration north (1910-1930), blacks emigrating from the south settled the problem of Harlem's inflated rents by throwing parties. Furniture was moved to the outside walls, musicians and refreshments were brought in, card tables were set up out of the way of the dance floor, and the doors were opened in exchange for a few bucks.
In an effort to relieve stress on our monthly budget, the Pomerene Center has adopted/adapted the Rent Party to help meet our monthly gas bill. YES! We open our doors at 6:45pm on First Friday evenings, October-April and present great acoustic music– great times (especially if you bring your friends!) –surrounded by great art. Suggested donation $10 at the door. Make your reservation by contacting us @ 740.622.0326 or pomerenearts@gmail.com