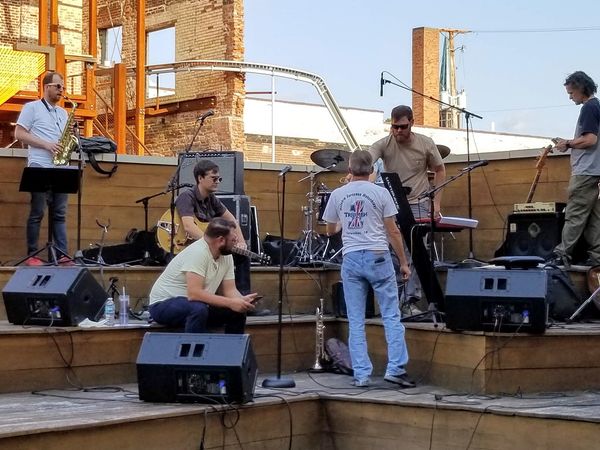 Summer Street Dances in the artPARK
Saturdays in June. Check out our line-up!
---
June 4, 7:00pm Willie Nelson Mandela Classic Rock – Beer Garden with custom Wooly Pig brew to kick off the series.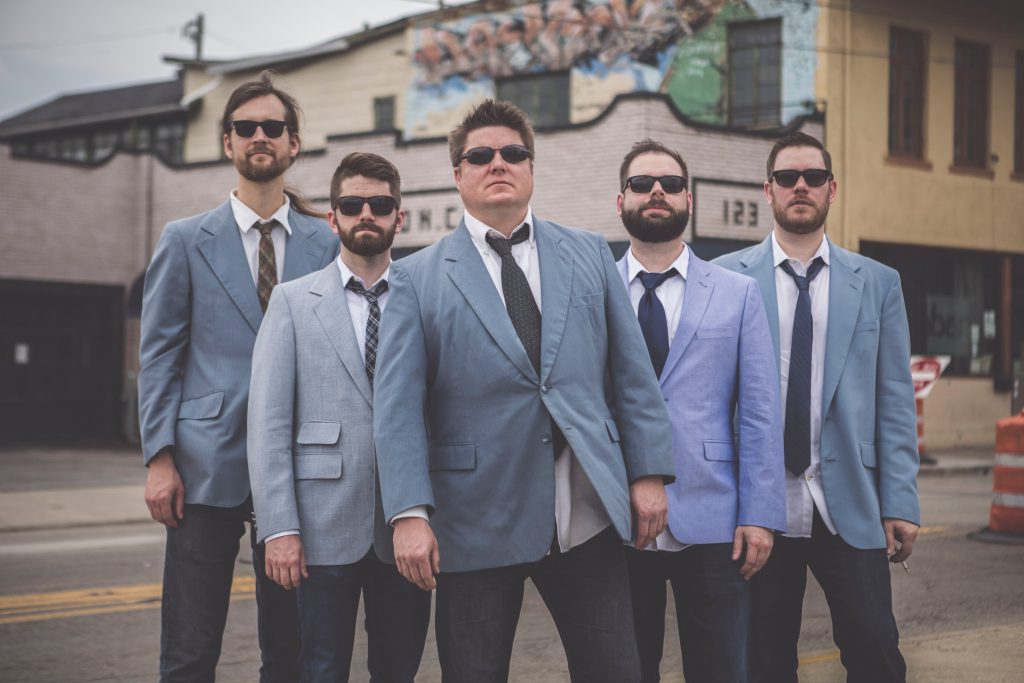 June 11, 7:00pm Yumbambe – Salsa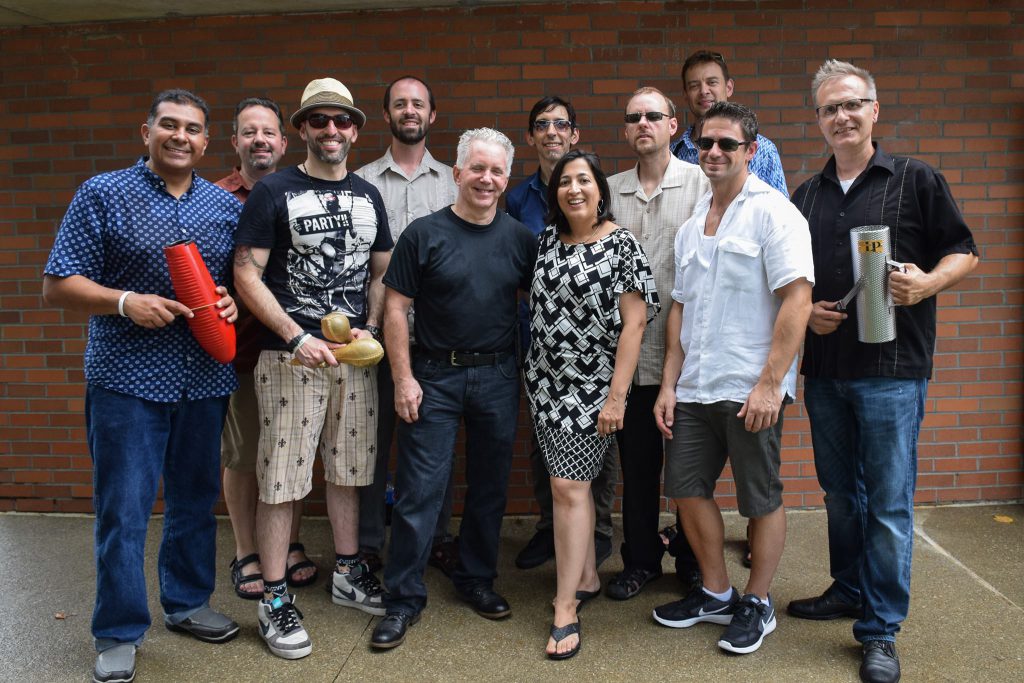 June 18, 7:00pm TBA – Jazz
Music starts at 7pm. 6pm, free crash rumba dance course with Tim Cohen.
June 25, 5:00pm Chardon Polka Band

We're saying it's time to come out and dance in the street. Pomerene friend Carol Hampton is working to create more recreational dance opportunities in Coshocton County. She thinks recreational dancing has the power to connect people to other people and to themselves. We like this thought. And her passion. So we've joined forces to create a summer dance series in the artPARK. (Raise your hand if you didn't find yourself dancing in your kitchen during the more isolated covid years?)
For those of us that need to brush up on our steps or simply start learning a dance step or two — dance instructor Tim Cohen will be on hand an hour before the music starts to offer a crash course in East Coast Swing, Salsa, Rumba and Polka. Tim has taught dance professionally in Columbus, Millersburg and — now in his current community of residence — Coshocton, Ohio.
The street dance series is FREE — THANKS to support from the John D. O'Shea and Kathleen E. O'Shea Fund at the Coshocton Foundation. The fund was established in honor of Kathleen's great love of dance. We are honored that the advisors of the fund find the series a good fit for their mission.
---
THE BANDS
EXPECT a high energy stage show from WILLIE NELSON MANDELA, a not-so-typical-cover-band
Tom Davis (guitar, vocals), Zach Mayo (guitar, vocals), Nate Shaw (keys, vocals) Andrew Fredrick (bass)
Many things can be explained when you consider Willie Nelson Mandela was formed by five friends in a hazy college apartment circa 2004 near Capital University. Note the vintage powder blue blazers and the clever sense of humor. What other rock band calls themselves Willie Nelson Mandela or writes a note from the desk of Salvador Dali Llama on the homepage of their website. Mashups are older than you think.
Country music Icon/revolutionary/surrealist/spiritual leader mashups cutting across continents and time should not to be confused with remixing music — this band's schtick is to faithfully recreate a wide range of tunes — a sort of rock history 101 if you want to be academic about it — a "soundtrack to the American dream." You can expect to hear your favorites from the Rolling Stones, Prince, David Bowie, Steve Miller Band, Beck, Pink Floyd, RHCP, Lynyrd Skynyrd, Eddie Money, Eagles, Weezer. Rick James, The Talking Heads, INXS, George Michael, Flock of Seagulls, Led Zeppelin, Aerosmith, Hall & Oates, Michael Jackson, Tom Petty…
This is the POM's 1st of 4 street dances of the summer. The band claims "You won't just want to dance, you'll also want to dig that lava lamp out of your closet when you get home." EXPECT to dance.
---
YUMBAMBE, bringing together the lush sound of jazz harmony with the vibrant rhythms of Afro-Cuban drumming
Over many years the Pom has presented Eric "the FISH" Paton to families — as a Taiko drummer and to schools — teaching Brazilian rhythms. Among the many Paton also leads Yumbambe, a premiere Latin/Salsa band from Columbus Ohio. It gives us great pleasure to bring Yumbambe to the artPARK as part of the summer dance series. The band includes some of Columbus' most prominent Jazz musicians who have performed with many jazz and Latin greats.
Yumbambé has performed at countless clubs and festivals, including the Columbus Arts Festival, Festival Latino and Comfest. The band has also performed for the Percussive Arts Society International Convention, the Governor's Awards for the Arts and at the inaugural celebration of Mayor Michael Coleman.
---
CHARDON POLKA BAND brings polka music to a new generation
On a Saturday morning in 2021 an older Coshocton resident named Dennis Basile struck up a conversation with Pomerene Artistic Director/artPARK gardener Anne Cornell — central theme — Polka. "You ought to have a Polka Festival in this park" he said.
This serendipitous conversation was the kernel that set the 2022 summer dance series in motion. Finding a Polka Band that was right for the venue proved to be somewhat of a challenge. Chardon Polka Band could not be more perfect!
This is not your grandmother's polka band. Correction, it sort of is and then again it isn't. According to Jake Kouwe who started the band when he was 16 years old his "rather motley group of teenage musicians that included in the line-up an accordion, tuba, clarinet, saxophone, electric guitar, and trumpet," found their first following in what felt to them like the most unlikely of places – local nursing homes.
"Despite their ripped jeans, high school lingo, long (and even pink) hair, piercings and tattoos, senior citizens and nursing home residents turned a blind eye to their looks and fell in love with the polka-playing teens. However, the polka phenomena wasn't lost on their own generation. Soon, "Support Your Local Polka Band" t-shirts were being worn in the halls of Chardon High by fellow classmates and fans…seventeen years later, the band continues."
"The band's range of style is as equally eccentric as its members. The Chardon Polka Band plays traditional polkas reminiscent of The Lawrence Welk Show, a style that has endeared them to traditional polka fans, but sometimes morphs into punk-rock renditions of the same songs, modified to bring in a younger audience. They throw in comedic renditions of oddball favorites, bizarre audience participation songs, and even polka-rock covers of anything from Twisted Sister's 'We're Not Gonna Take It' to Queen's 'Fat Bottomed Girls' to Lady Ga Ga's 'Bad Romance'!"