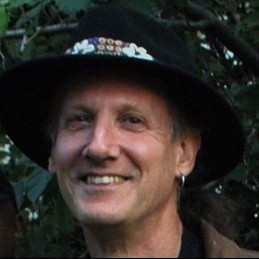 Artmaking workshop for parents of children with autism
April 6, 2014 | free 
2 to 5pm
Limit:10 parents of children with autism
Registration required. Deadline for registration is April 2,  2014.
"Autism is the fastest growing serious developmental disability in our country. More than 1,000,000 individuals in the US (50,000 in Ohio) and their families are affected."  The Autism Society of Ohio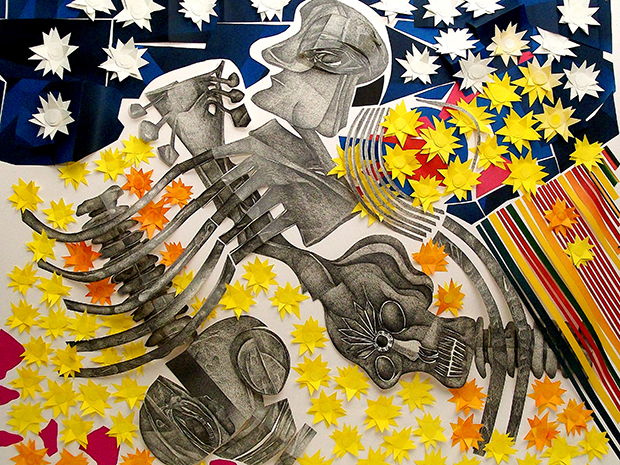 What is it like to be a parent of a child with autism?
On the afternoon of February 9th between 2-5pm, artist Craig Matis will work with parents of children with autism to explore this question .  The finished artwork will be displayed through the rest of April as part of AUTISM AWARENESS MONTH.
Craig Matis will begin the workshop by sharing his work,  AUTISM: A MEXICAN ADVENTURE, on display  at the Pomerene Center for the Arts .  The 17 colorful "AUTISM" panels tell a dream narrative inspired by Matis' experiences of raising a child with special needs.
The tour will be followed by an artmaking workshop. Using Matis' mixed media technique of folded paper and 3-D pencil drawings,  parents will work together on a series of 10  panels to tell their own visual stories. The work will be guided by the following  statements and questions.
1st panel:  introduce yourself
2nd panel:  when was your child first diagnosed with autism?
a) describe some of his/her behaviors?
3rd panel:  what was your reaction to the diagnosis?
a) was there any denial from anyone? any sense of failure?
4th panel:  who did you turn to for medical and/or psychological advice?
5th panel:  what was your child like when he was very young?
6th panel:  what was your child like in high school?
7th panel:  how did your child's peers treat him/her?
8th panel:  has he/she made many friends, or does your child feel isolated?
9th panel:  how have your other children (if you have any) treated their sibling with autism throughout his/her life?
10th  panel:  what do you see as your child's future?
The workshop is free to parents of children of all ages with autism. To register call the Pomerene Center for the Arts (by April 2) 740.622.0326 or email pomerenearts@gmail.com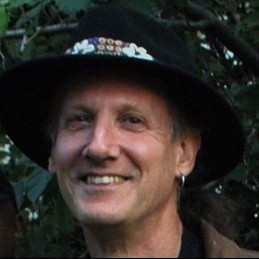 Craig Matis is  the parent of a young man with mental disabilities.  
AUTISM: A MEXICAN ADVENTURE
was on exhibit at the Pomerene Center through January 4-February 9th.