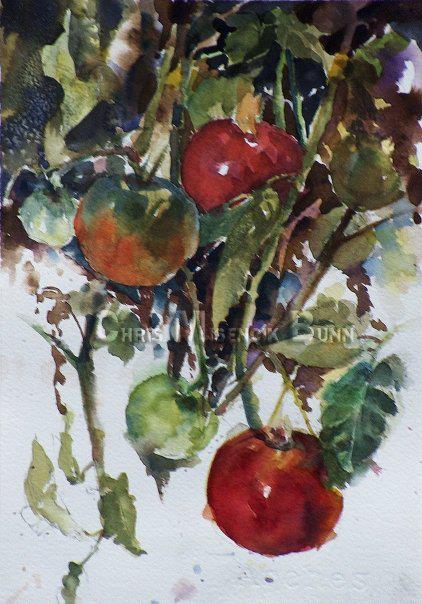 Watercolor Workshop with Chris Misencik Bunn
Watercolor Workshop with Chris Misencik Bunn
cost $100
limit 10 students ages 15 and over, all levels
October 18th, 9am-4pm We'll take an hour off for lunch–options: brown bag and eat at the Pomerene or go out/home for lunch.
to register call 740.622.0326, click to download this form or register online below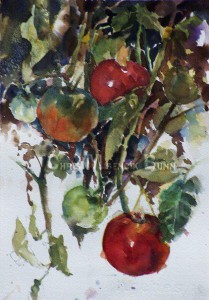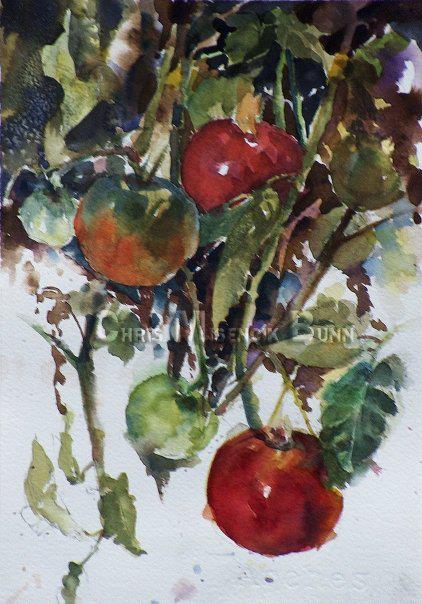 This workshop is designed to help students learn to watercolor in a spontaneous and innovative way while developing their own personal style.  All you need is a sense of adventure! Emphasis will be placed on water ratio of paper and paint brush, color combinations, and elements and principals of design. My goal is to help students to be more confident while discovering new approaches and concepts to turn an ordinary painting into a "wow!"
Chris Bunn
Artist Statement
"Painting is a very spiritual and cathartic process for me. It's not just about a picture, but rather an emotional journey. I want the viewer to experience the atmosphere, the mood and that moment in time. As I paint, the emotions of sadness, joy, love, and hate manifest themselves in a very real sense. The artwork becomes a document of the subject, my thoughts and surroundings."
Biography
click for full resume
Christine Misencik- Bunn resides in Fredericktown, Ohio. Christine began her career as a designer for American Greeting Cards after receiving a BFA from Miami University of Ohio. After additional graduate work, a master's degree and  teaching in various venues, Christine realized her greatest joy was teaching in the public school setting where she remained for 30 years and received multiple Teacher of Excellence Awards.  She has exhibited her work in the Watercolor Society of America (2012, 2103) National Show and in the Ohio Watercolor Society 2005-2013.
Supply list:
Paints– Cadmium yellow or yellow light, Cadmium red light, Alizarin Crimson, Ultramarine Blue, Hookers Green, Yellow ochre, Raw sienna, Burnt sienna, Maroon perylene
Misc–Masking fluid, #2 pencil, Kneaded eraser or Staedtler Mars Plastic eraser, sketchbook
A set of synthetic brushes #8 and #12 round and 1/2″-1″ flat wash brush + an old toothbrush for splattering
2-3 sheets of high- quality paper,140 lb. or heavier
Please don't feel like you have to go out and buy all new! Bring whatever you have and we will work with that…  We have some things here at the Pomerene that have been donated and will rummage through to see what we can find.
If you'd like to buy your supplies, the Pomerene Center can order them. Looks like it will cost about $60. Let us know asap.
to register call 740.622.0326, click to download this form
or register online below