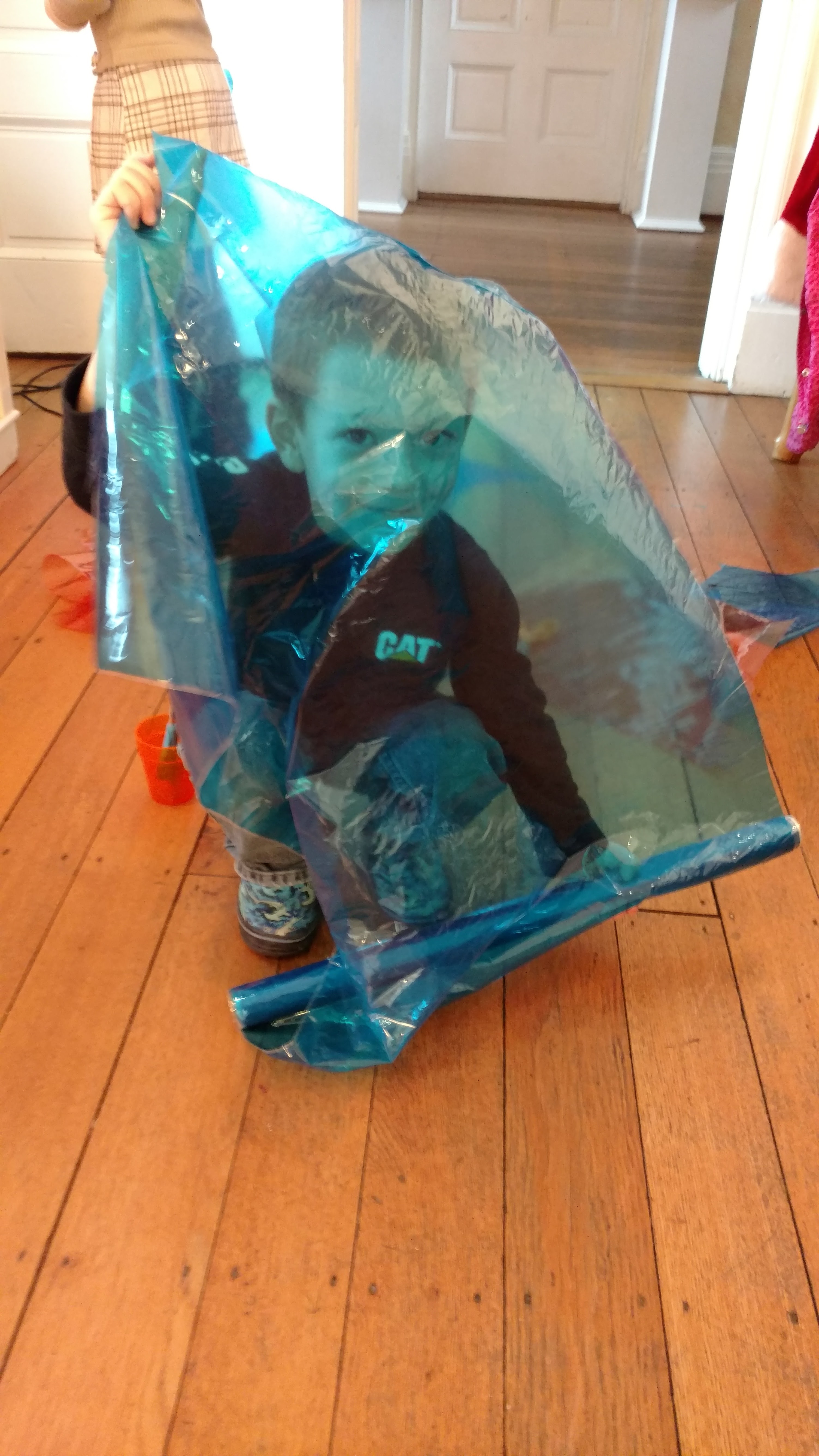 Itty-bitty POM THEATRICALs—to think that I saw
Itty-bitty POM THEATRICALs—to think that I saw
led by Anne Cornell
for children 3-5 years old
6wks | Friday mornings, 9:30-10:15am Jan. 20 – Feb. 24
$40 (limit 6 children)
Itty-bitty POM THEATRICALs is a weekly play date for preschoolers at the Pomerene Center for the Arts.  The program encourages children to explore, discover and express themselves through movement & voice and through things they make. We welcome family members but only require an adult to stay if the child is still in diapers.  Check out our POM THEATRICALs programs for school-age children.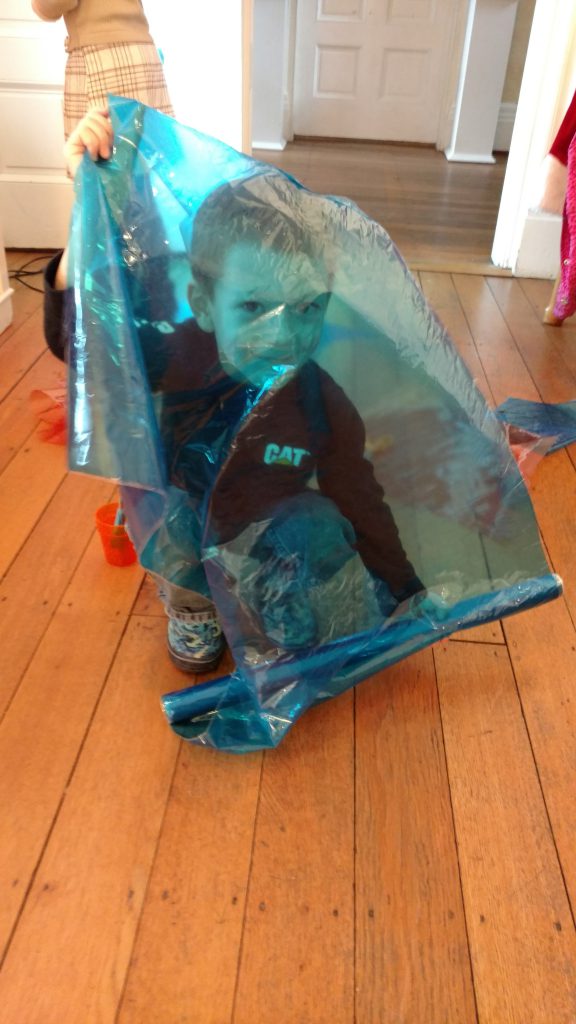 Itty-bitty POM THEATRICALs, what we'll be doing/how we'll explore
We'll start 'to think that I saw' imaginative play by making telescopes out of paper tubes to help us see things in new ways. With telescopes in hand we'll join Marco, the boy hero of Dr. Seuss's book  'And To Think that I Saw it On Mulberry Street' as he creates a joyful, imaginative story of his journey down the street.
"That's nothing to tell of,
That won't do of course …
Just a broke-down wagon
That's drawn by a horse.
That can't be my story. That's only a start.
I'll say that a ZEBRA was pulling that cart!
And that is a story that no one can beat,
When I say that I saw it on Mulberry Street."
We'll draw the horse and broken down wagon he sees big on the wall—then the zebra he imagines. We'll ask lots of questions—Have you seen a real horse? How big is it compared to you? How do you turn a horse into a zebra and a zebra into a reindeer pulling a sleigh and finally…a blue elephant carrying a rajah pulling a brass band? Should we play like we're a brass band? How does an elephant move? We'll ask…Where do elephants come from? What is a Rajah anyway? and what does a Rajah wear?…questions that will open the world of beautiful Indian patterns, painting and printing fabric, feathery tufts, beads, jewels! Oh the things we will see and do!
About the teachers
Anne Cornell—Anne Cornell has directed the Pomerene Center for the Arts since 2000.  She is a visual artist who takes delight in fashioning opportunities for children to explore the world and their own creativity.
 3 ways to register
Email pomerenearts@gmail.com or call 740.622.0326
Download registration form here, complete and mail with your check made payable to Pomerene Center for the Arts, 317 Mulberry St. Coshocton, OH 43812
Online below