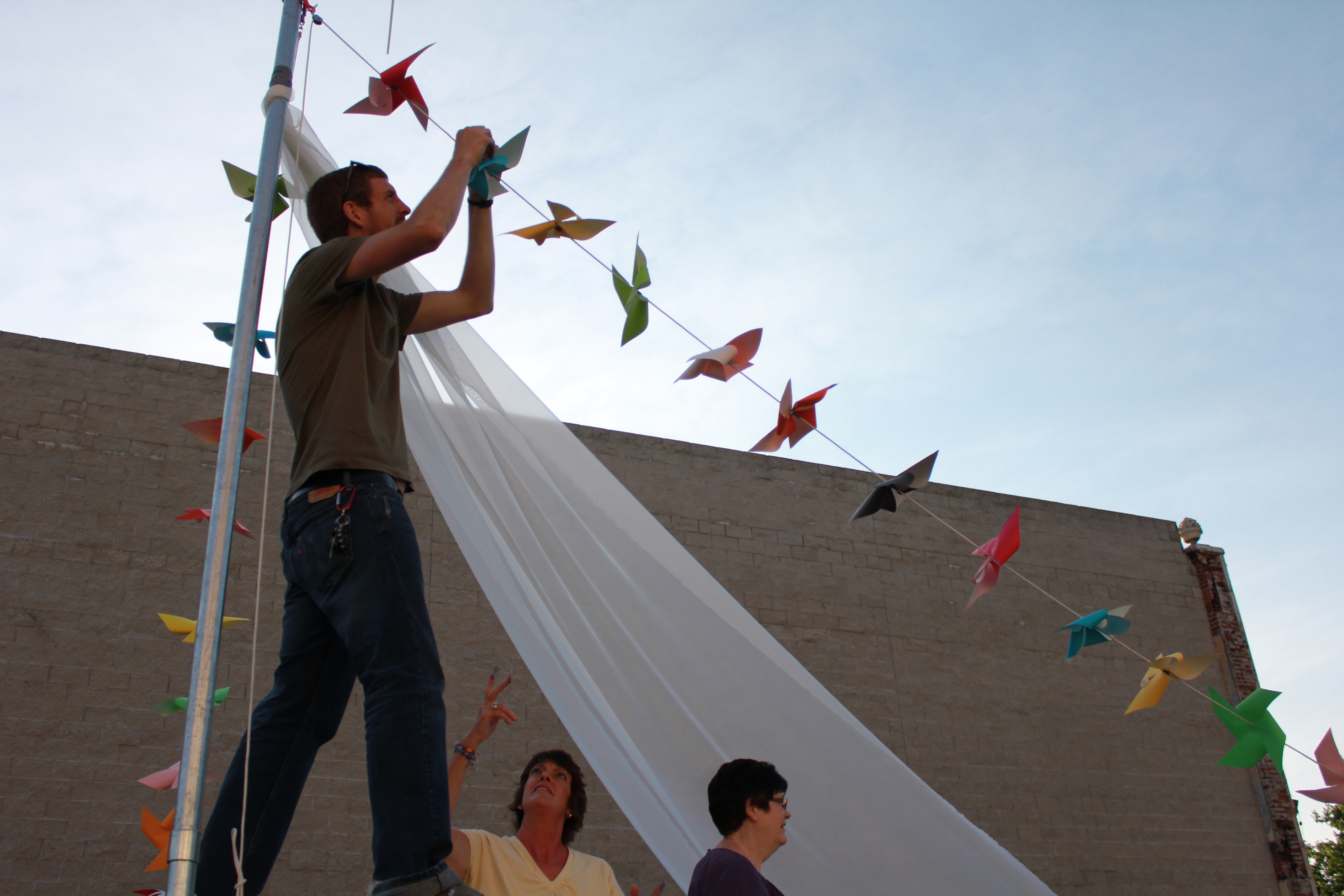 Dogwood Festival especially for families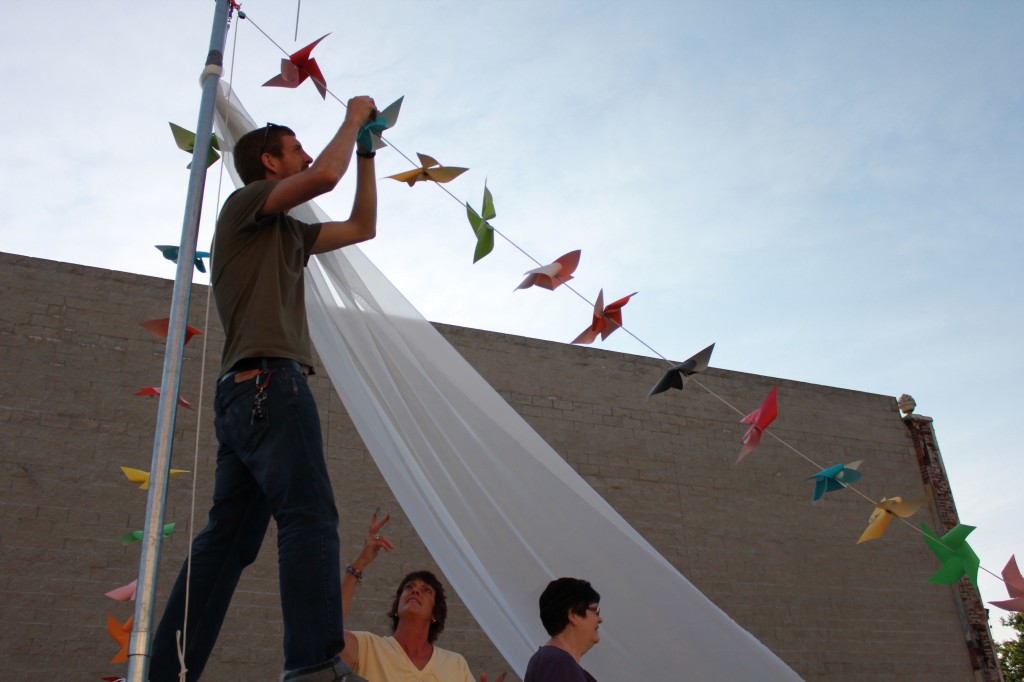 Friday, May 4th–5-8pm  Art and Music Everywhere! As part of Dogwood Festival and the inaugral First Friday Celebration of the season, the Pomerene Center will be out on Main Street  celebrating with families.
(400 block) SOTA building: All teens can join artist Russell Merritt, the Coshocton Public Library Teen Animanga Club and the River View Junior High Art Team drawing manga comics in the window. 
(600 block) Family members of all ages can try their hand at painting a 8'x8′ Barn Quilt Square in front of Mercantile on Main 5-9pm, MAY 4.  The painted square will hang next Mercantile on Main and will  be added to the Coshocton County Heritage Quilt Barn Trail.
(up and down Main Street) Mosty, chalk painting is thought of as a sidewalk thing. We're mixing it up. Artist Friends of the Pomerene and other Community artists will be painting temporary murals on Main Street walls.
Sunday, May 6th–3pm The Presbyterian Church of Coshocton is excited  to invite families to hear Johann Sebastian Bach (portrayed in period costume by Dr. Paul Barte) present a recital of his (Bach's) music on the Baroque-style tracker action organ.  This instrument is reminiscent of the instruments Bach would have played.  Dr. Barte will intersperse his music with stories of the life and times of J.S. Bach.  Come ready to ask questions!
The recital will be in the sanctuary of the Coshocton Presbyterian on the corner of Chestnut and Fourth Streets and is handicapped accessible.  There is no charge for the concert.
Thursday, May 10th–4pm  For children grades K-6.  "Unusual Places in Coshocton County" will be held in the Large Meeting Room at the Coshocton Public Library.  Call ahead or register on-line to save your space.
Saturday,  May 12th– 10:00am-noon Celebrating Mother's Day and the end of Dogwood Festival. Chris Campbell will lead a "Mommy & Me Hike"  The Woodland Hike will be followed with a special "dogwood craft" to take home.  Moms and children should wear walking shoes and weather appropriate dress; and bring water bottle for hike.  For more information visit www.clarygardens.org