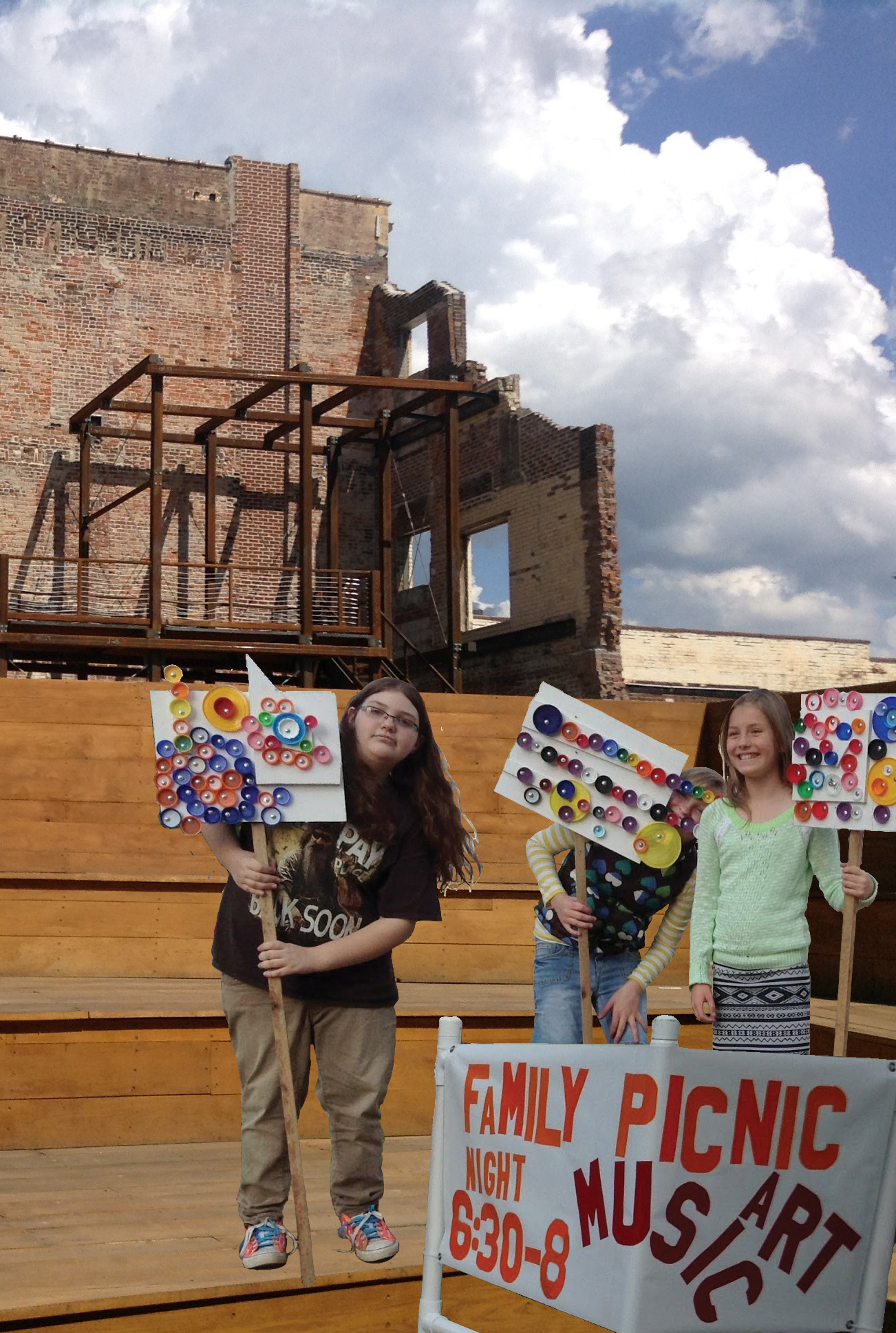 FAMILY FUN, MUSIC AND ARTMAKING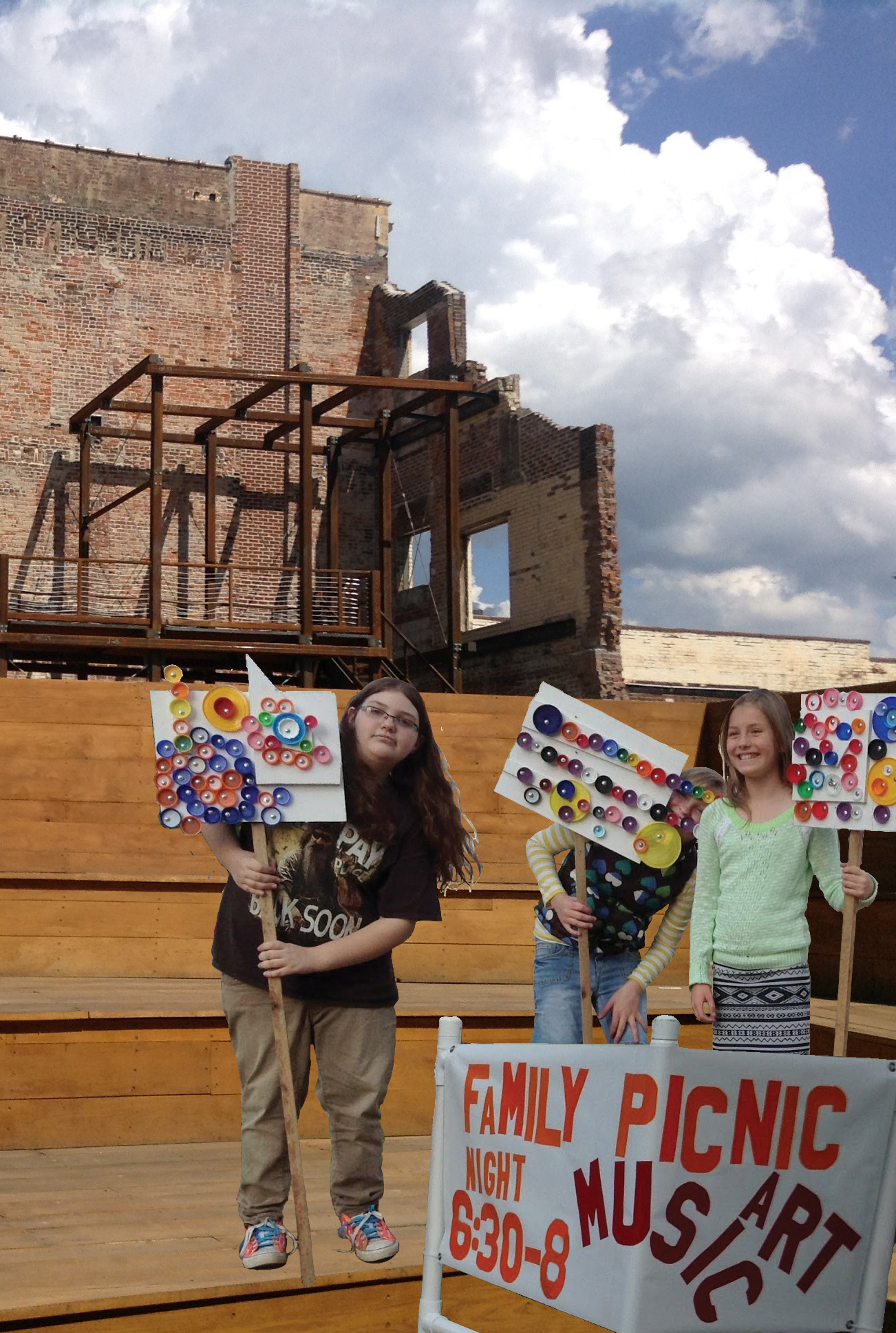 Thursday July 21st and 28th
6:30-8pm
in the artPARK, Main Street across from the court square
In 2014 the Pomerene  Center for the Arts tested a July Family Night Series to great success in the old Park Hotel Lot. That was back in the day when only temporary things were going on in that space.
Thursday July 21st and 28th from 6:30-8pm the Pomerene begins programming in the REAL Coshocton artPARK with an annual series of family fun, music and artmaking. IT'S ALL FREE (though we'll pass the hat)! Families should bring their own picnics.
July 21st, 6:30-8pm—Ohio Joe and The Continental Drifters, a groove twangin, honky stompin, psychedelic garage country band will perform. Mary McMullen will be joining the Pomerene staff to help families make hats of all shapes and sizes using the pomerenes signature collection of found materials.
July 28th, 6:30-8pm—Barefoot McCoy will perform a unique blend of folk-rock, and blues.  Families are encouraged to bring old stuffed animals in need of a "transformative experience" — the Pomerene will have some animals on hand to share for those who come empty handed. Everyone who wants will leave with a puppet dressed to the nines.