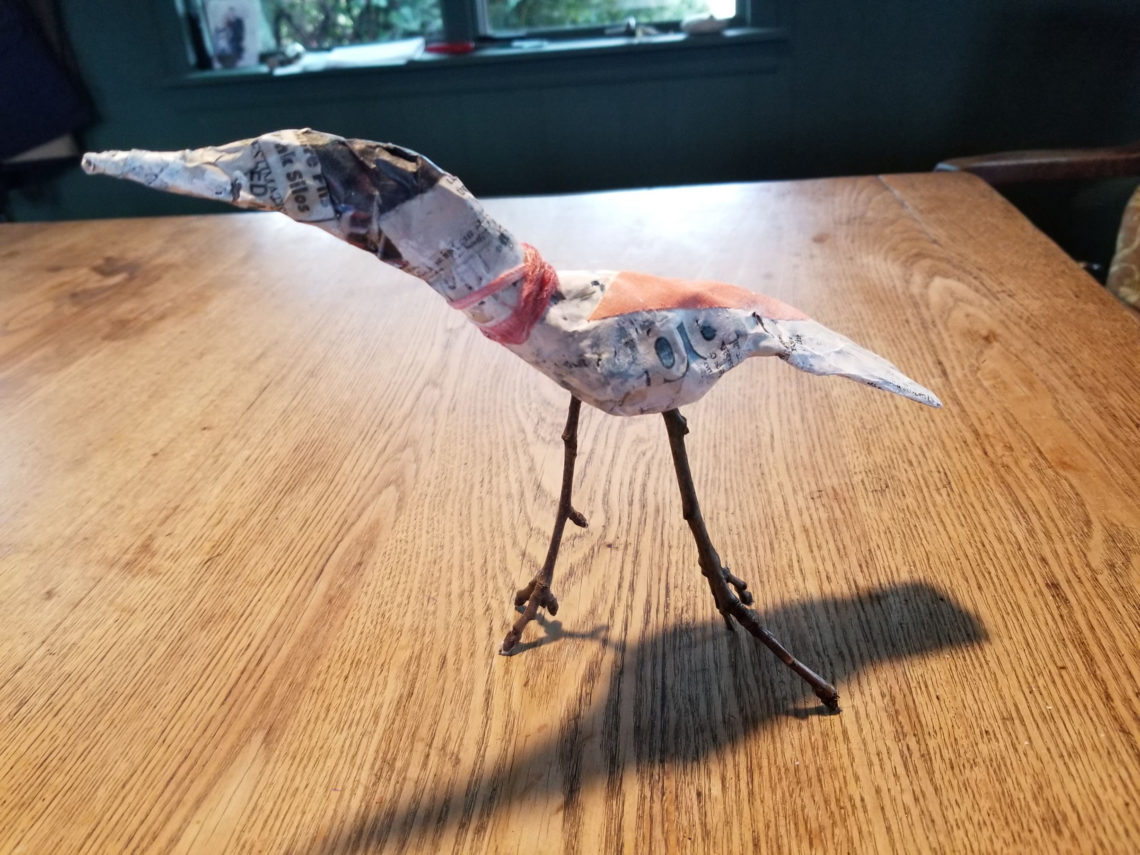 March 16-20, 2020
---
Hey parents! In response to the challenge of all your kiddos suddenly hanging around the house, we're offering a flash (remember flash parties?) art camp to help keep everyone creative and engaged. Since the governor says it is not a good idea to gather, we're doing it live on Facebook every weekday from 2-2:30pm until we're back to our normals. The library of daily FREE AS A BIRD video classes easily accessible below.
Anne Cornell, our Pomerene Community Studio Artist and the Ohio Arts Council TeachArtsOhio artist at Keene Elementary—whose genius lies in spinning ideas out of common stuff laying around the house—will lead the camp. #TuneInAt2.
Materials Needed
The following items are well suited for sketching out in the field and are the tools your instructor uses throughout the course. Feel free to use what you have on hand or explore similar items and brands.
aluminum foil or tape and newspaper
newspaper
white flour and water
something for color (paint, colored pencils, crayons, yarn, fabric — you'll need white glue )
paint brush/brushes (optional)
twigs or weeds
neutral house paint base (if you want to put your bird outside
Learning Resources
All About Bird Anatomy
How Beaks Are Adapted to What Birds Eat video.
---