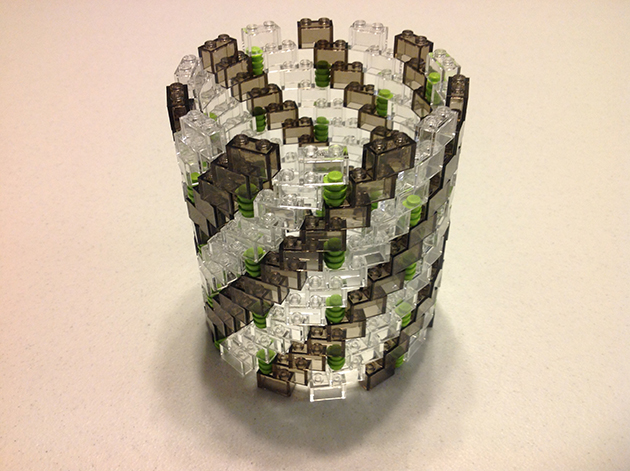 LEGO-CHALLENGE, CREATIVITY 101
LEGO-CHALLENGE, CREATIVITY 101
limit 12 people ages of all ages
Sundays, Sept. 14 & 21,1-4pm, 2 three hour sessions
Cost $57, $52 for Friends of the Pomerene, special offer $70 for 2
ask us about our need based scholarships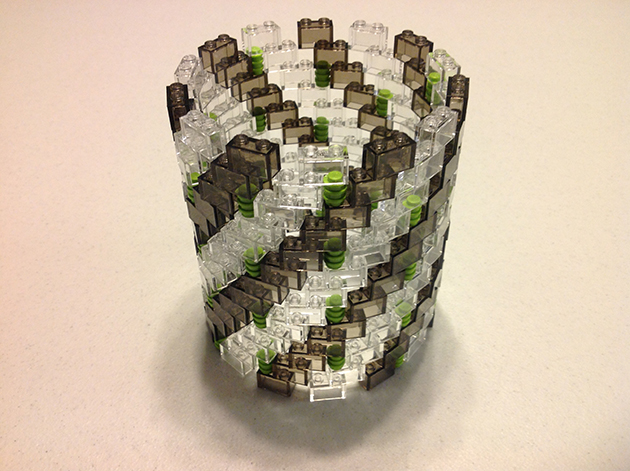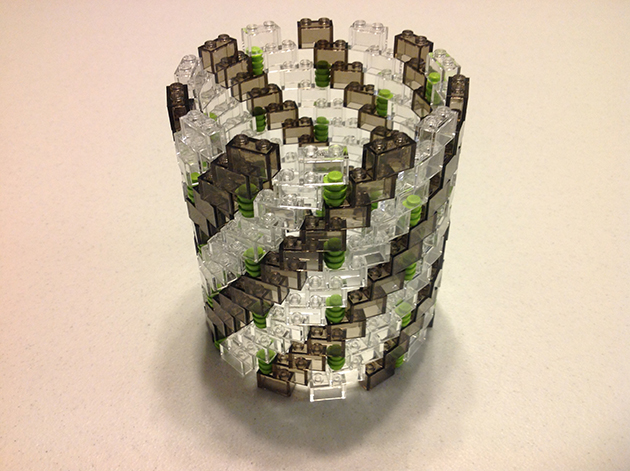 Grand Prize winning MEMORY BANK by Tony Bible
Two years ago we offered a Let-go-of-the-instruction-sheet LEGO class. At the time, a fair amount of adults said,"I want to take a LEGO class!" Fast forward to this year–in walks Tony Bible who will be showing his weaving work at the Pomerene starting September 7.  As luck would have it,  he turns out to be the Grand Prize winner of the 2012 Let's Go LEGO Community Competition sponsored by the Columbus Museum of Art.
It didn't take us long to ask Tony if he would lead a LEGO workshop. He accepted.  And you're invited, no matter how old you are!
Here's what you can expect… Tony has a devised a series of build-it-up/tear-it-down challenges for September 14th. These challenges are designed to encourage creative and technical development. On September 21st, as builders work to turn their final designs into finished pieces, Tony will be there to help problem solve. The workshop will finish with a short exhibition complete with photo ops for you and your piece.
other workshops with Tony Bible
CHAIN MAILLE–A JEWELRY MAKING CLASS
WEAVING: What came first the hat or the placemat ?