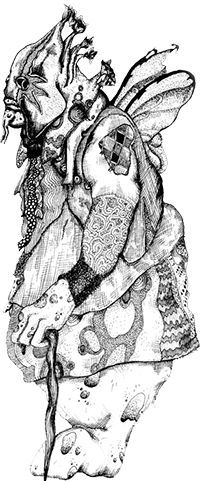 SUMMER ART CAMP – Out of Your Head
BY POPULAR DEMAND WE'VE ADDED ANOTHER WEEK! July 8-12th, 9am-noon
@ the Pomerene Center for the Arts
Limit–12 young artists ages k-8 
Friends of the Pomerene $60, Guests $65 supplies included
(ask us about our scholarships)
Fantasy Painter Jessica Rohr and Pen & Ink Artist Matthew Bustillo will settle in at the Pomerene Center for the Arts, July 8-12, to paint and draw images and ideas that come "out of their heads."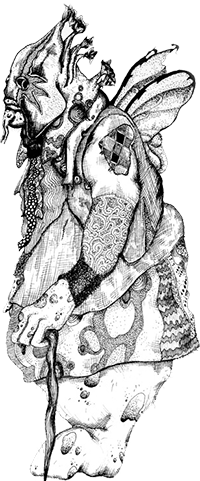 Going back and forth from observation to exploration–from watching the artists at work to exploring their own worlds–Young Artists will observe and experiment with paint and pens, canvases and paper…immerse themselves in the creative process of painting and drawing "out of their heads."
Community Artist and Pomerene Center Director Anne Cornell will facilitate a learning conversation by encouraging questions. Young Artists will complete at least one painting and one detailed drawing during the week. The week will end with a lunchtime picnic and an opening of an exhibit of the children's work.
Artist Bios
Matthew Bustillo will start his 3rd year at the Art Academy of Cincinnati in the fall where he is studying character design and performance art. Jessica Rohr works at the Frame Shop in Coshocton, Ohio and is a self taught artist.
For more information call 740.622.0325 or email pomerenearts@gmail.com
Click to download our mailable RegistrationForm or register online below.