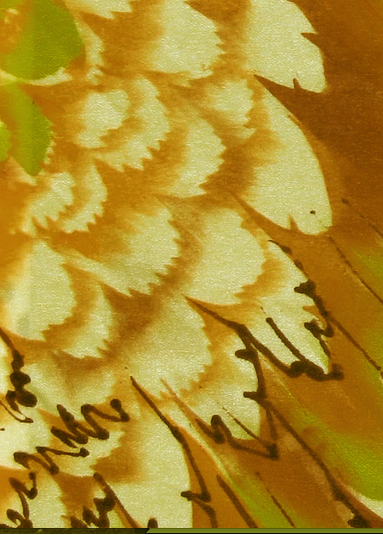 Summer Art Camp–Into the Woods costume workshop
Virginia Clow, painter at Parsons-Meares Ltd. Costume Shop, NYC. comes back to Coshocton to share her art.  
June 3-7th, 9am-noon.
at the Pomerene Center for the Arts
Limit 10 young youth ages 13-18 ,
 friends of the Pomerene $60, guests $65  (ask us about our scholarships)
For more information call 740.622.0325 or email pomerenearts@gmail.com
Click to download our mailable RegistrationForm or register online below.
We're teaming up with Ms. Clow and the Coshocton Footlight Players to create a set of bird costumes for the Triple Locks Theater summer children's production  INTO THE WOODS JUNIOR.
Starting with developing an understanding of Director Susan Metz's vision for the show, young artists will research and design bird costumes and headdresses, learn and apply fabric painting techniques using specialty tools of the trade, and finally create headdresses and a prototype costume.
Artist Bio
Virginia Clow grew up in Coshocton loving the theater. Certainly, she was affected by her father, local theater legend Sam Clow.  Ms. Clow has spent her professional career as a painter at Parsons-Mears Ltd., a major New York City costume shop.