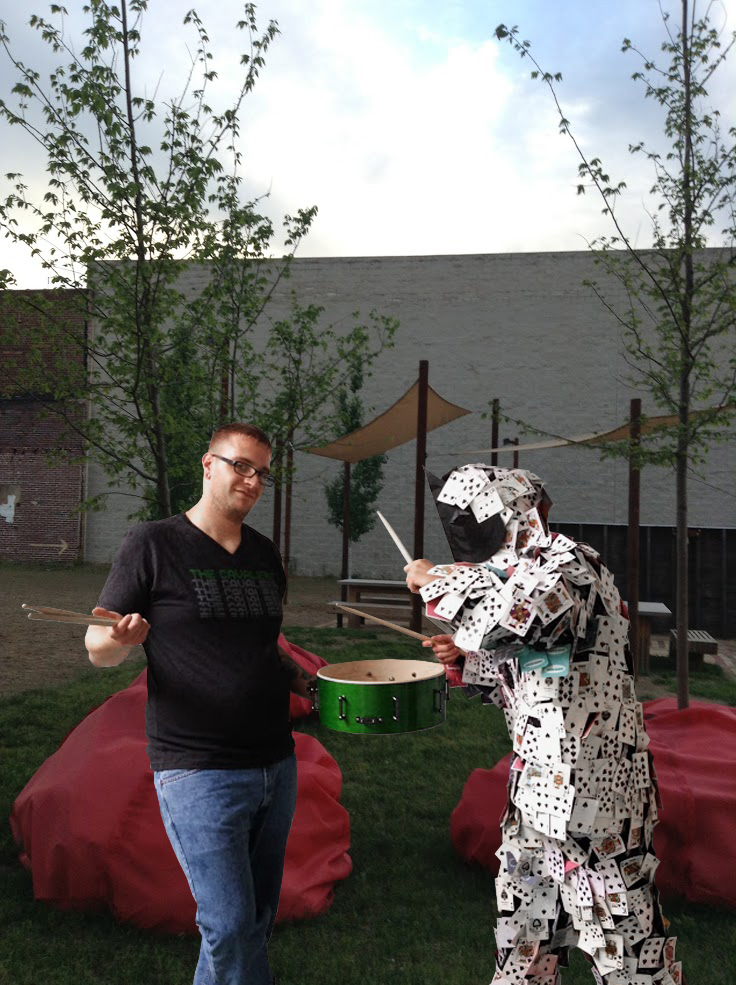 It's not good drummin unless you're havin fun.
Wednesdays 9:30-10:30am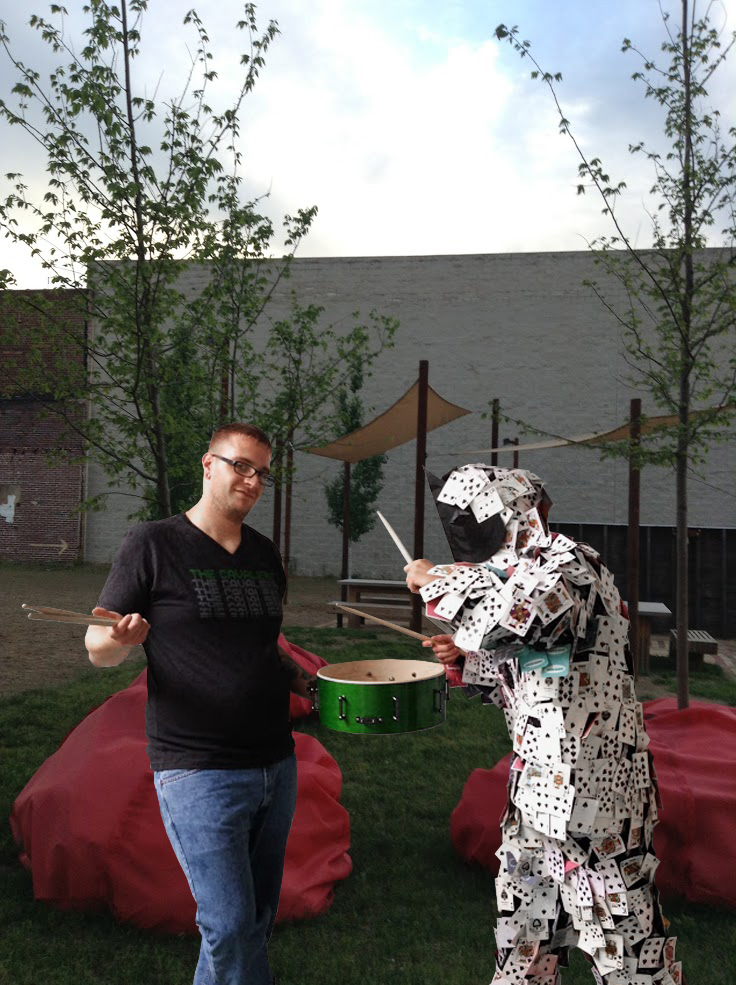 WHERE?   325 Main Street, in the PARK space across from Coshocton County Court Square. Begins at 8:45 with a performance followed at 9:30 by a chance to learn and play with local drummer Erinn Simmons supported by Matthew Bustillo in his forealism suit. Come every week!
Here's what's going on at PARK around the root balls the rest of the week.
Full schedule starts July 15
runs Mon. thru Fri. until August 16, 9:30-10:30
"Drummin in na PARK" starts a week early, July 10
IT'S ALL FREE!
Monday Transform words into pictures with illustrator Matthew Bustillo.
Tuesday Bring a book and become a part of our reading broadcast with Dominic Shaffer.
Wednesday come drum with us. Learn with professional drummer Erinn Simmons.
Thursday Drawing with Matthew Bustillo.
Friday Participate in outdoor play. Rock paper scissors tag, capture the flag, and a scavenger hunt.
Children ages 7 and under should be accompanied by an adult. Bring your own refreshments. MORE INFO: 740.622.0326 or pomerenearts@gmail.com
Root Ball Park is a gift of Sheehan Pipeline Construction Co.