Fingerstyle Guitar Workshop
Sunday June 24, 12:45-2:45pm, 2012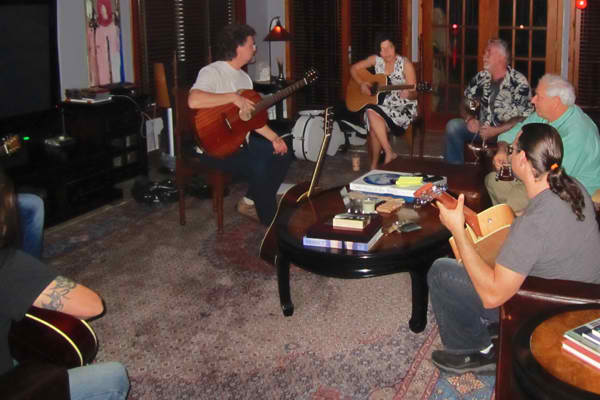 Tim Farrell–known for his musicality, exceptionally clean technique and his attention to the details of melody and tone–will lead a fingerstyle guitar workshop at the Pomerene Center for the Arts, Sunday June 24, 12:45-2:45pm. Workshop participants will help steer the direction of the workshop through questions and individual interest.
The workshop is offered as part of the 1st annual Guitar-In with a special performance by Tim Farrell featuring his new Custom Signature Guitar. listen to Tim Ferrell
Guitarists of all skill levels are welcome. Participation is limited to 10 people ages 15 and above.
Guitar-In Workshop Registration

"Keeping life interesting in Coshocton County through creativity and arts innovation."