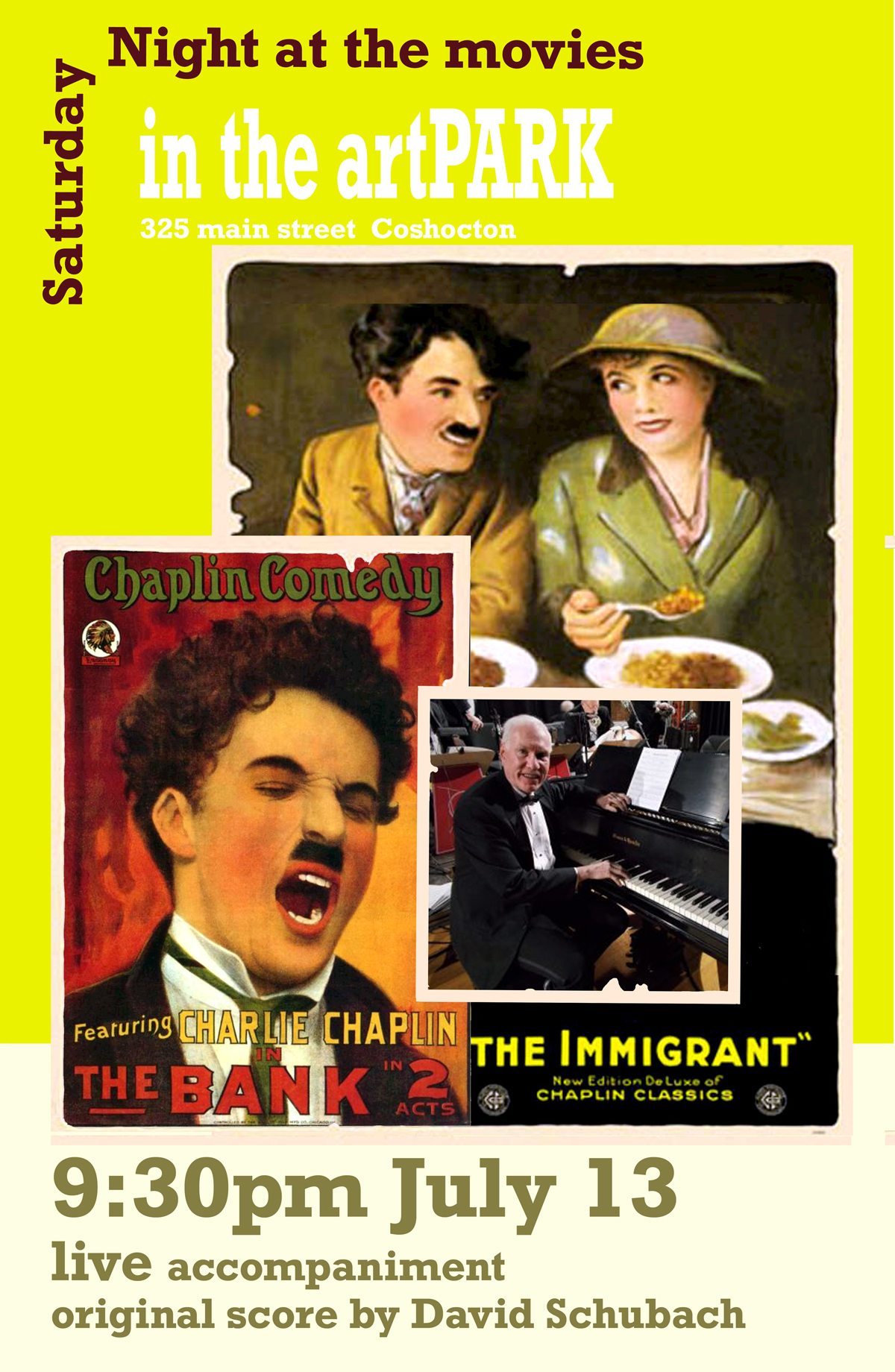 Chaplin Night at the Movies
Saturday, July 13, 9:30 pm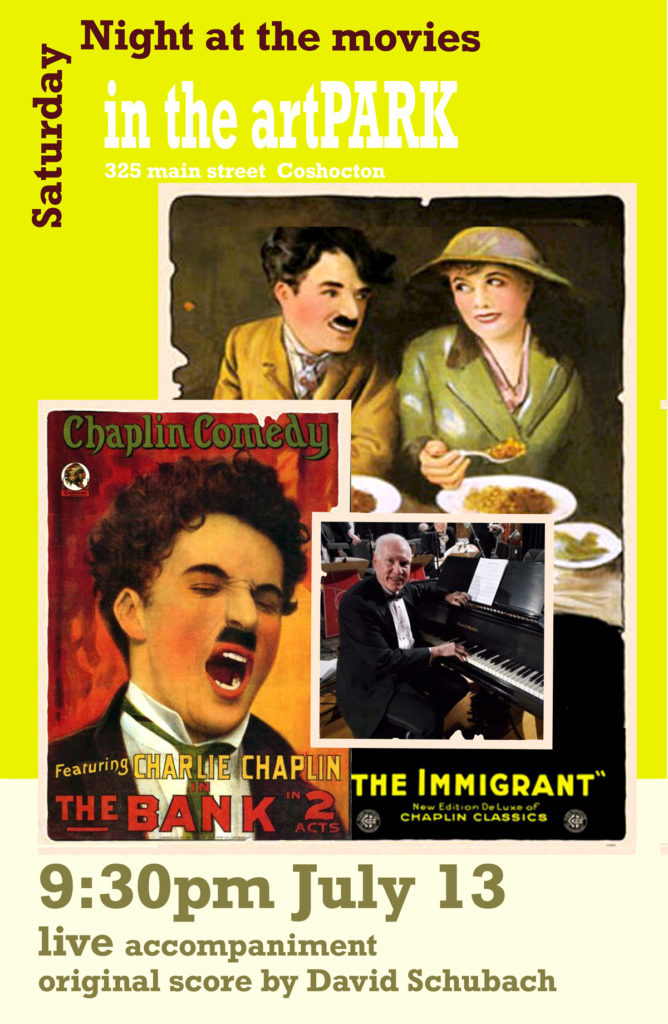 Composer/playwright/pianist David Schubach brings a 6 piece ensemble to the artPARK, 325 Main Street for a late evening of Charlie Chaplin with live accompaniment.
Schubach is based both in Los Angeles and Ohio. His original compositions have been performed by symphony orchestras, concert bands, jazz bands, and solo artists. His 2010 score for the silent film "The Immigrant" was premiered at Ohio University Zanesville's international Charlie Chaplin Conference.  Along with Mark Haven, violin; Michael Ingalls, cello; Matt Coombs, bass; Bob Carpenter, woodwinds; Tim Vance, trumpet and Clint Ervin, percussion — David Schubach will perform this original composition in the Pomerene Center for the Arts artPARK.. Following the screening of "The Immigrant", Mr. Schubach will debut his new keyboard score for another Chaplin movie, "The Bank."  The event is free and open to the public and supported in part by Ohio Artists on Tour funding through the Ohio Arts Council.  
A note of interest — Chaplin scholar Lisa Stein Haven, Ph.D.,Ohio University Zanesville and author of " Syd Chaplin: A Biography," will be in the audience on the 13th supporting her good friend David Schubach and her husband Mark Haven, violin. According to her research for her book about Syd Chaplin (Charlie's brother and business manager), Syd established United Artists which successfully assured actors the right to negotiate their salaries with the movie industry. Interestingly,   Schubach shares this history (at a different time in history) of working for artists rights. He was twice elected vice president of the Los Angeles Musicians Union, working closely with the Recording Artists Coalition (Don Henley, Sheryl Crow, Stevie Nicks, Carole King) to lobby for artists' rights.