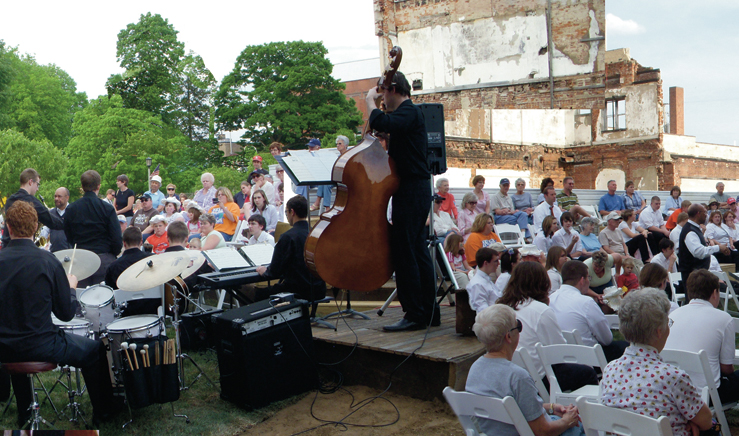 Our Hills are Alive
May 1-9, 2014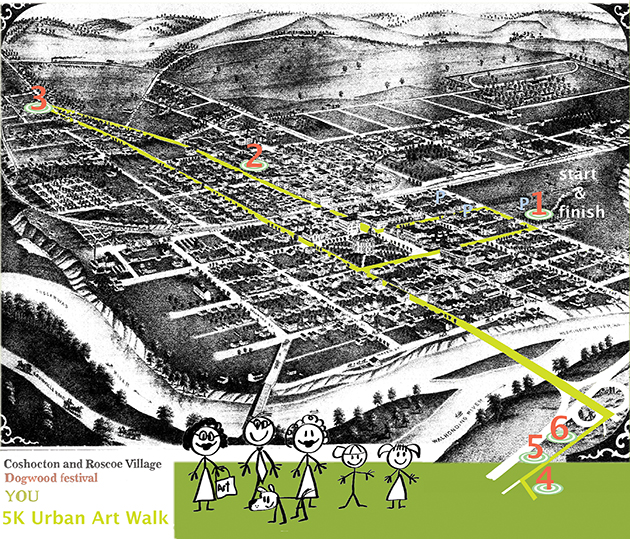 Spring is slow to unroll this year but a harbinger of the season, the Pomerene Center for the Arts' Dogwood Festival, begins May 1, right on time. For the 29th year, the Coshocton community will come together to celebrate the visual, literary & performing arts.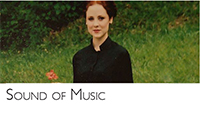 The theme of this year's Dogwood Festival, "Our Hills are Alive,"  plays off the Triple Locks Theater production of "The Sound of Music" but alludes to the lively cultural and artistic  life in Coshocton County. Phil Cogley, a Columbus, Ohio musician,  underscored this reality when after performing at the Pomerene he commented, "Thanks for introducing me to the wonderful world of Coshocton. I'd never have known you have such a hotbed of culture over there if you hadn't gotten in touch."  There is a lot to explore for residents and visitors alike.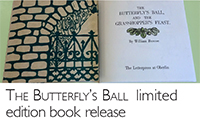 The 2014 Dogwood  Festival, a community celebration of the arts, kicks-off  at 6:30pm, Thursday, May 1, at the Johnson-Humrickhouse Museum with the release of a limited edition printing of two historic poems, "The Butterfly Ball & The Grasshopper's Feast" by William Roscoe.  The release also marks the first anniversary of Commonwealth Americana. (Almost coincidentaly, an insect subtheme has surfaced  giving  an entirely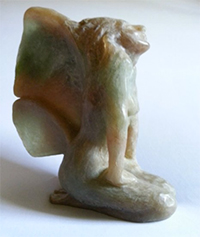 different connotation, with some humor, to "Our Hills are Alive.")
A new Festival addition, The 5K Urban Art Walk is scheduled for Saturday May 3, 2-5pm. The path wends through downtown Coshocton, across the three rivers, to Roscoe Village with a stops at six arts venues. A selection of food will be served at each stop to keep walkers (or drivers as the case may be) energized. Children and well-behaved dogs  are welcomed and encouraged.  As with most Festival events, the 5K Urban Art Walk is free.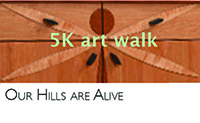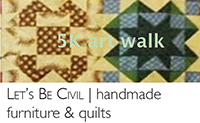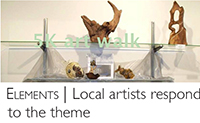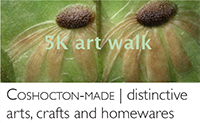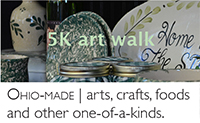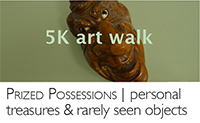 The annual Dogwood Festival box lunch concerts will take place on the court square at noon, May 5-9. The concerts featuring ensembles from county and city schools and lunches sold by local restaurants provide an excellent opportunity to enjoy being "out" for lunch. Attendance celebrates young musicians at the end of the school year when they are at their most polished. Click for day by day schedule