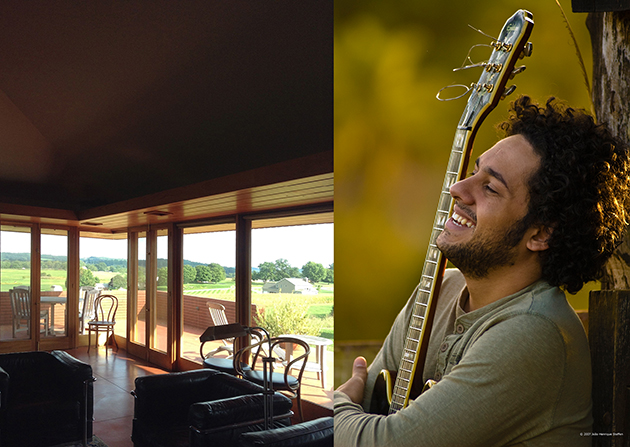 Diego Figueiredo at the Redhouse
October 4, 4pm house concert at the Redhouse.
Here's the mix: Tim & Marion Sutton's Frank Lloyd Wright style home, pastoral setting, world class Brazilian guitarist–Diego Figueiredo.
Tickets $20, limit 40.
BYOBeverage & Appetizer to share–as in good old fashioned potluck (it would be fun if it was something Brazilian)
Email pomerenearts@gmail.com or call 740.622.0326 to reserve your tickets or purchase them below.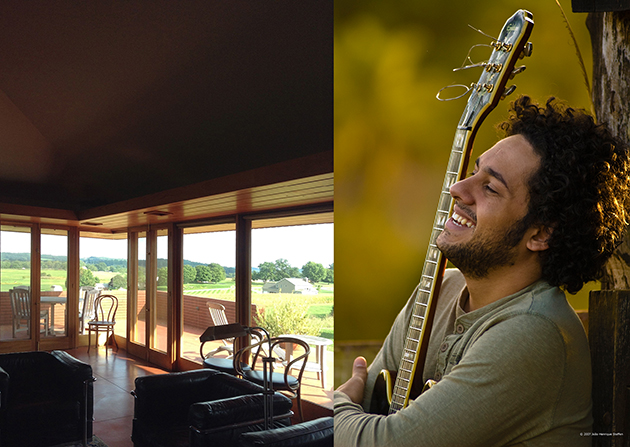 Brazilian guitarist Diego Figueiredo is considered one of the most talented players in the world today.  His music is a fusion between Jazz, Bossa Nova and Classical. Diego's unique interpretations, phenomenal technique and emotion have generated an explosion of adoring fans and concert goers.
He has performed in over forty countries around the world, enchanting and charming the public wherever he goes with his unique touch. He has won several important competitions including the Montreux Jazz Competition and the VISA Prize and released over nineteen albums to date, three DVD's, and several instructional books. You can read more about Diego and listen to him here.
You can purchase your tickets here.  Or if you'd rather, you can email pomerenearts@gmail.com or call 740.622.0326 to reserve your tickets.
DIRECTIONS to the Redhouse, 24960 Walnut Hill Drive, Coshocton
SR 621 N. Bear left on to CR 193, pass two houses on the right and turn right at the next (unmarked) paved road, which is Walnut Hill Drive. The red brick one story house at the end of the road is 24960. Parking is on the street. There's a circle at the end of the road. If the weather is less than nice you can pull in front of the drive, drop your guests, circle around and park.