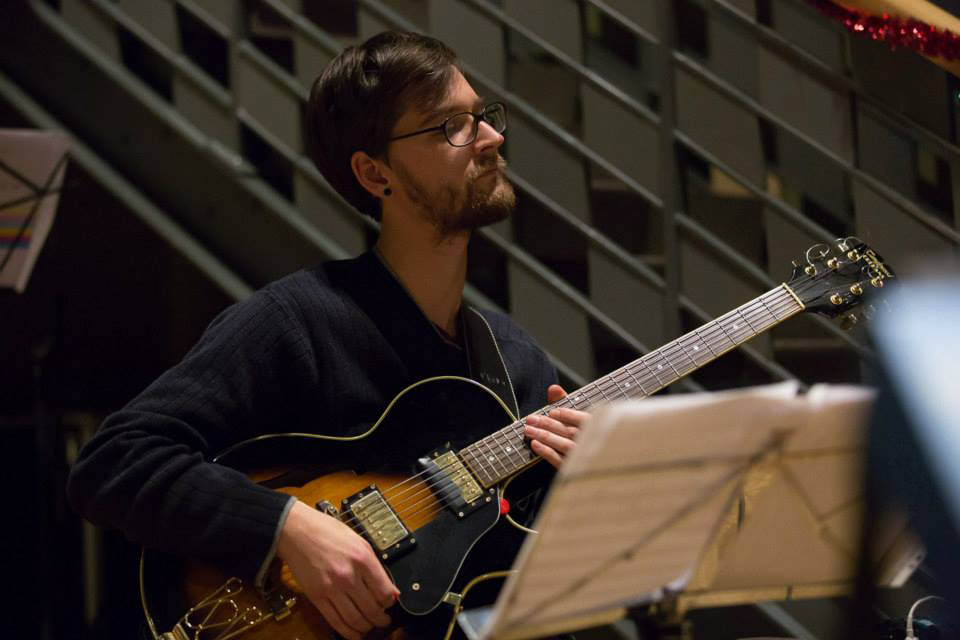 JAZZ ON THE LAWN, TOM DAVIS COMES BACK TO COSHOCTON
August 13, 7-9pm.
TOM DAVIS JAZZ QUARTET

Suggested Donation $10: All proceeds benefit the Pomerene Center for the Arts
To Reserve Your Table: Call- (740)622-0326 / Email- pomerenearts@gmail.com
suggested donation $10/person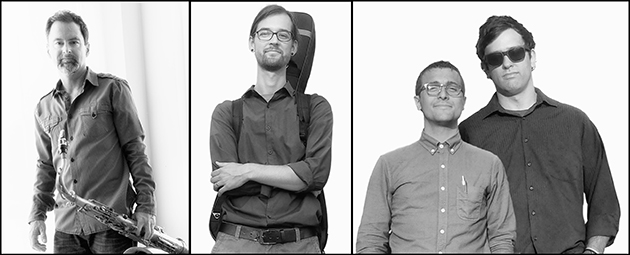 Here's your invitation—If you work in Coshocton or live in Coshocton or grew up in Coshocton, we're inviting you to invite people you know… musicians, actors, dancers, puppeteers–visual, media, graphic artists–writers…to gather on our lawn
for jazz, dancing, wine, local food, croquet
under the huge old pin oaks and our tent.
This is the last performance of our summer JAZZ ON THE LAWN SERIES…
doubling as our first ever WHO-in-the-WORLD-DO-YOU-KNOW-in-the-ARTS party
following the opening reception of The COSHOCTON ART PRIZE EXHIBITION
and the announcement of the Coshocton Art Prize winners…
all part of the 2016 ARTS HOMECOMING plus.
What a great excuse for a party!
IN THE SPIRIT OF COMING HOME
Tom Davis (CHS '02) is bringing The Tom Davis Quartet (guitar, saxophone, bass & drums) from Columbus to play this event.
Tom Davis  grew up in Coshocton Ohio, graduating from CHS in 2002. While in school, he studied saxophone, music theory, and musicianship with local greats John Garren and Barry Hardesty. After graduation, Tom moved to Columbus to study Jazz at Capital University. Tom lived and worked in Columbus until 2010, when he and his wife relocated to Edinburgh, Scotland to study and work for 3 years+. While overseas, Tom performed extensively both as a leader and as a sideman throughout the UK. He has performed on BBC Radio Scotland (in Glasgow and Edinburgh) and at The Edinburgh Festival Fringe (2011-2014). He also appeared at jazz festivals in Edinburgh, Leith, Glasgow, Dundee, and Callander, as well as the 2014 Commonwealth Games in Glasgow.
Tom has been back in Columbus since 2014, working on the scene with various groups including Vaughn Wiester's Famous Jazz Orchestra, The Broadstreet Lineup, The Ohio Swingtet, and Willie Nelson Mandela. In 2015, the Tom Davis Trio became a quartet with the addition of the tenor saxophonist, Pete Mills (Columbus Jazz Orchestra, Pete MiIls Quartet).
The music presented by the Tom Davis Quartet is heavily influenced by the great mid-century jazz guitar sound of Jim Hall and Kenny Burrell, featuring both original compositions and standards.