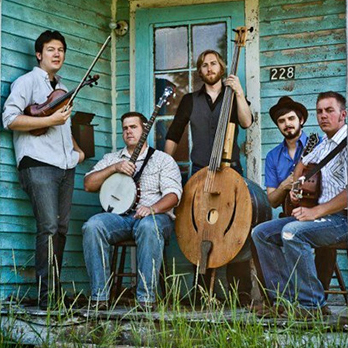 Wayfarers Perform New "Old Music" + some of their old favorites
THE WAYFARERS
Friday, March. 7, 7pm
@ the Pomerene Center for the Arts
Suggested donation $10
Reserve a table | 740.622.0326 or pomerenearts@gmail.com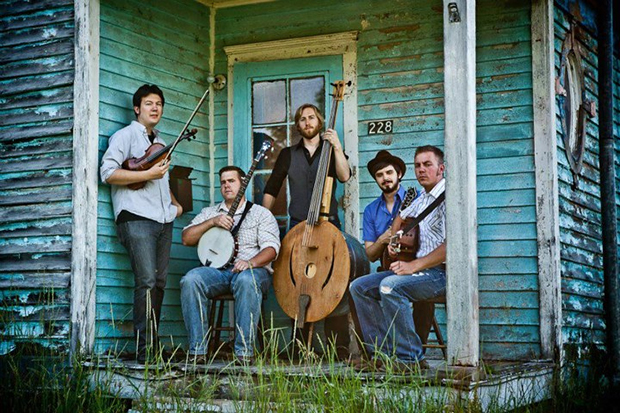 We had a request for Irish music for the March Rent Party–obviously made in honor of St Patty's Day–and thought of THE WAYFARERS. Admittedly we made the mistake of over-emphasizing the effect of Irish Traditional Music on American Mountain Music which like so much of what is truly American is a total mashup, in this case of Anglo – African – German – Scotch-Irish and maybe a little Irish music.  (Read about the Scotch-Irish  here.)
Though not Irish, the high energy mountain music as interpreted by the Wayfarer's will draw a similar chord. Here's to their thumping bass, driving guitar, sawing fiddle, and rich harmonies lifting us off our feet and scaring away the "snakes" of isolated winter life.
THE WAYFARERS, are a Southeast Ohio roots band. Much of their music is drawn from Appalachian dance music, traditional mountain fiddle tunes, and pre-bluegrass music of the 1920's.  The Wayfarers maintain an active performance schedule around Ohio playing at such well known venues as the Ohio Valley Oprey, Coney Island, Mickey's Mountain and live on WOUB FM. They have been heard locally in Roscoe Village and at the Chocolate Extravaganza. The band has  released two albums–Breaking Old Ground (2013), Fire On the Hillside (2012) and an self titled EP, The Wayfarers (2011)– in the short 3 years they have been together.
WHAT IS A RENT PARTY? At the time of the Great Migration north (1910-1930), blacks emigrating from the south settled the problem of Harlem's inflated rents by throwing parties. Furniture was moved to the outside walls, musicians and refreshments were brought in, card tables were set up out of the way of the dance floor, and the doors were opened in exchange for a few bucks.
In an effort to relieve stress on our monthly budget, the Pomerene Center has adopted/adapted the Rent Party to help meet our monthly gas bill. YES! We open our doors at 7:00pm on First Friday evenings, October-April and present great acoustic music– great times (especially if you bring your friends!) –and great food $3 per plate. Suggested donation $10 at the door.  Make your reservation by contacting us @  740.622.0326 or pomerenearts@gmail.com