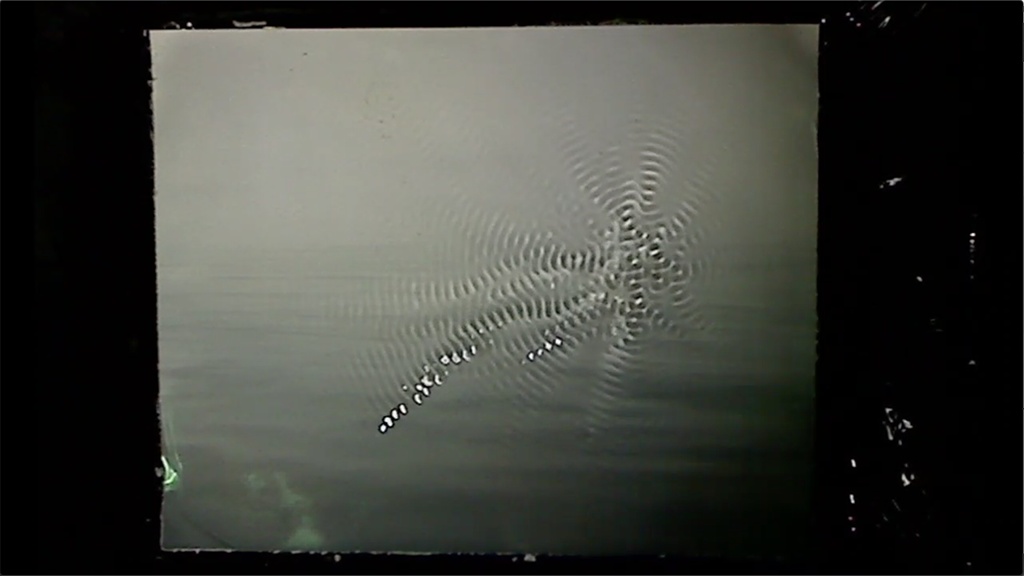 Brooklyn, NY-based composer and sound designer John Atkinson is premiering a new work of electronic music on Saturday, October 2 at 8pm in the POM artPARK, 325 Main Street, Coshocton OH.
The piece, WYOMING, is composed of found sounds from coal mines, oil wells, and other auditory artifacts of the Age of Fossil Fuels. It will be paired with a video projection by Coshocton-based artist Peter Wolfgang. Wolfgang's fluid and organic imagery contrast strongly with Atkinson's sounds of industry and consumption to hopeful effect.
The event is free of charge and open to the public.
Peter Wolfgang has partnered with his friend John Atkinson to visualize his musical compositions in the past, most recently via a video projection entitled LONGING.
LONGING premiered in the artPARK on the 20th anniversary of September 11th. Wolfgang submerged an ocean-scape image of a misty horizon in a box of water built to respond to sound waves emanating from a recording of Atkinson's composition Asasin în Lege. The resulting experience of dense digital textures served as a meditation — alternately luminous and menacing, like the historical event it commemorated.
---
John Atkinson composes and performs music that combines processed environmental recordings with voice and acoustic instruments, and also performs as a member of the band "Aa (Big A, Little a)."
Coshocton, Ohio's Peter Wolfgang creates immersive video installations of projected original photography and organic materials animated by the ambient drone compositions of New York City-based sound artist John Atkinson.