Young Artists, want to make a room full of elves?
YOUNG POM ARTISTS—a room full of elves
led by Anne Cornell & select visiting artists
for young artists grades 7-12
Thursdays, 4:30-6pm & Saturdays, 12:30 – 2pm  Oct. 30-Nov. 19
$5 in (per day)
We're throwing out an idea to young artists who are not kids anymore but who aren't always acting like adults either…in other words…tWeens…who love art and want to be together with other people their age who love art.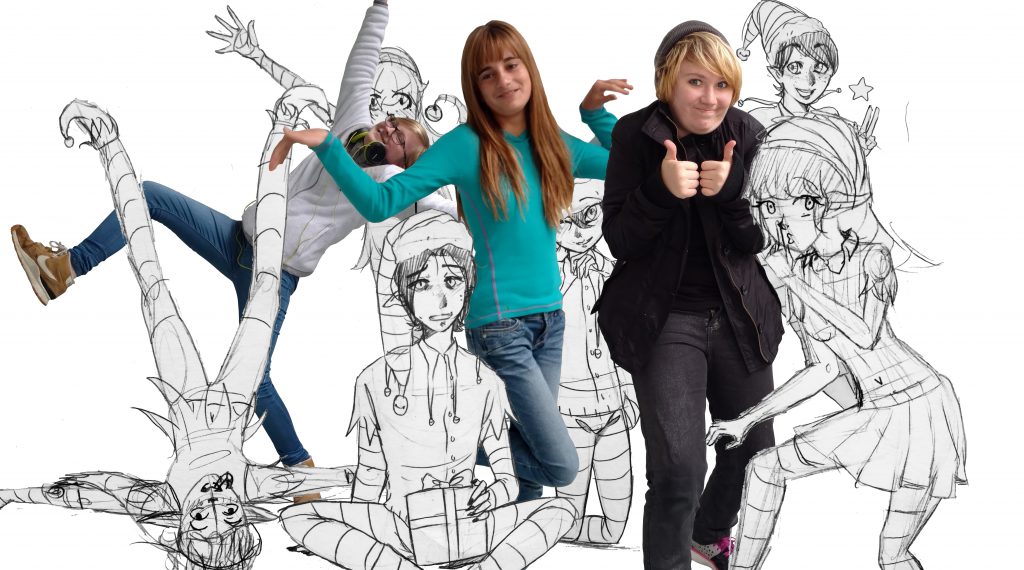 Idea: A ROOM FULL OF ELVES at the Pomerene Center = lots of people coming in for holiday sELFies!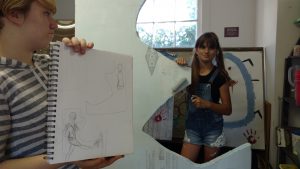 We've noticed that a lot of young artists are accomplished at drawing.  So we'll start with that strength and draw elves and then go big onto insulation board.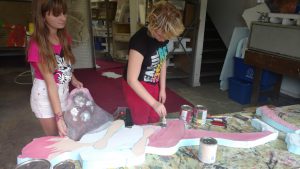 We'll have tools and show you how to use them
A hand held jigsaw to cut the figure out
A rasp to smooth the edges
Paint and paint brush to add some color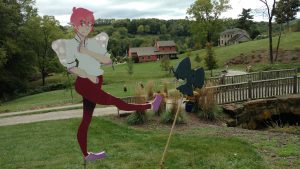 We put this forward as an Elf prototype minus the wings. *see history of (Christmas Elves below) This was our entry in the 2016 Clary Gardens Scarecrow contest—made as described above.
Interested? Let us know
Join our Young Pom Artists Club  facebook group and post your interest
Email us at pomerenearts@gmail.com
or Call 740.622.0326
Where do Christmas Elves come from?
In the United States, Canada, the United Kingdom, and Ireland the modern children's folklore of Santa Claus typically includes green-clad elves with pointy ears, long noses, and pointy hats as Santa's helpers or hired workers. They make the toys in a workshop located in the North Pole. In this portrayal, elves slightly resemble nimble and delicate versions of the elves in English folk takes in the Victorian period from which they derived. The role of elves as Santa's helpers has continued to be popular, as evidenced by the success of the popular Christmas movie Elf.  source
English and German literary traditions both influenced the British Victorian image of elves, which appeared in illustrations as tiny men and women with pointed ears and stocking caps. An example is Andrew Lang's fairy tale Princess Nobody (1884), illustrated by Richard Doyle, where fairies are tiny people with butterfly wings, whereas elves are tiny people with red stocking caps.  source