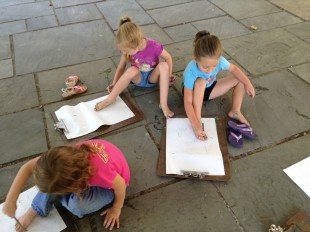 MS. RACHEL'S FEET & SHOES
MS. RACHEL'S FEET & SHOES
Join us for our 2nd annual Reggio inspired art camp.
August 4-8, 2014 9-11am @ the Pomerene Center for the Arts
Limit 8 preschool children ages 3-5
Friends of the Pomerene $45, Guests $50
ask us about our need-based scholarships.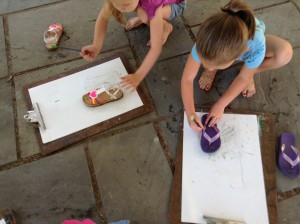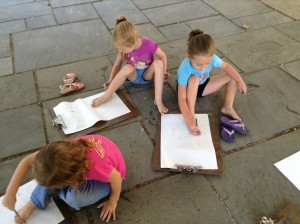 Last year's art camp left us with an inspiring theme for this year, feet and shoes.  By considering how our feet "ground" us to the earth, we will explore the many sensations and possibilities of being bare foot.  As a parallel we will also be investigating our shoes and how they change our perception of the ground as we walk, run, skip, jump and PLAY.  This theme will guide our questions and no doubt lead to more, that is why we love the Reggio philosophy.
Ms. Rachel Hall has 6 years of preschool teaching experience and a BA from Muskingum College.  With a strong art background she believes that by fostering curiosity and exploration, children cultivate a love for learning.
To register–download this registration form, call 740.622.0326 or email pomerenearts@gmail.com
or register & pay online below