Make your own Scarecrow Jewelry
The Pomerene will be in the Clary Gardens Gazebo for the FALL FATHERHOOD FESTIVAL Saturday Oct. 30, 2-5pm
---
What kind of Jewelry do Scarecrows wear?
Good question! We'll have some of our favorite materials out — old CDs, wire, some empty tins…we can't wait to see what you come up with.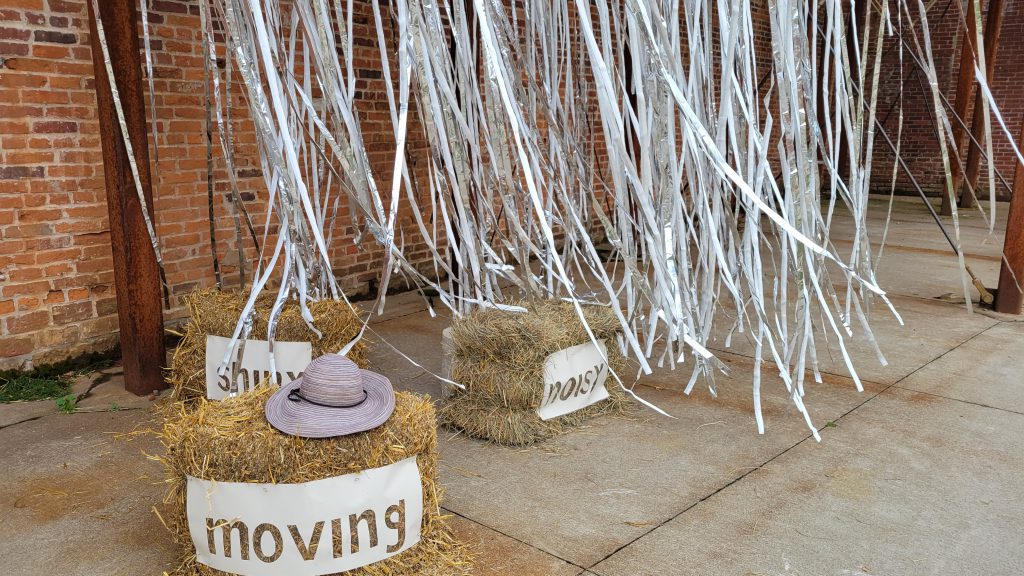 Once you've explored the gardens, made your jewelry and done all there is to do at the Fall Festival … when you're ready to leave Clary Gardens, we think you ought to drop by the artPARK for photos.
WHAT SCARES A CROW? Only thing missing from the three pedestal answer — SHINY, NOISY, MOVING – is you doing your best scarecrow selfie wearing your new jewelry.