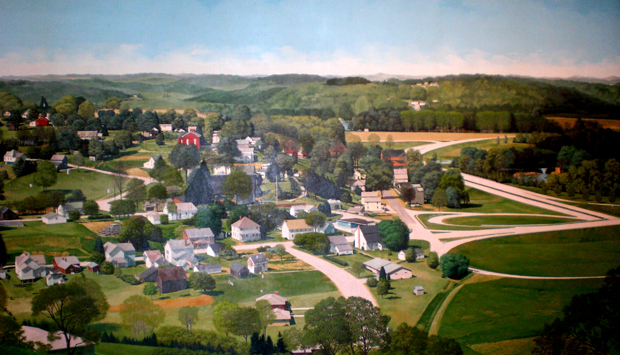 Help! Historic Mural Project
Back in the spring the Pomerene Center held a progressive dinner to help raise $3000 to hire a conservator to assess the conditions of  5 historic Coshocton murals and write a preservation plan.  "Colonel Bouquet's Receiving of Prisoners from the Indians at Coshocton Ohio, October 1764" at Central Elementary being one of them. We still have $1500 to go and the move is putting a little fire under our fundraising feet.
The construction company Reece Campbell is ready begin the removal and installation as soon as the mural has been appraised. If we time it right, our preservation efforts will bring the conservator to town in time to help with the move. Insuring the value is one thing.  Insuring that the mural arrives in good condition under the care of someone who knows the challenges of moving such a large piece of canvas is the insurance that really matters. The whole point after all is preserving the work for generations to come.
We need your help!  Please give at a level that reflects the importance of preserving our community murals.  Every bit counts.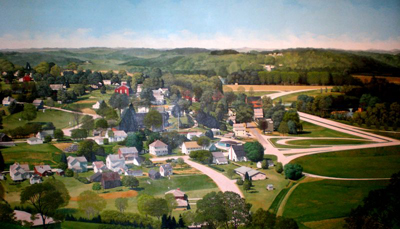 Coshocton is the birthplace of the Advertising Art.  A testament to the vigor of the industry in the 1800's-1900's is the existence of the unusually large number and size of historic murals in the community.  Histories of the murals were collected and organized into the Historic Mural Trail by Alice Hoover as part of Coshcoton's Bicentennial Celebration in 2011. For more history on the advertising art industry click here.