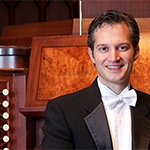 On the Taylor & Boody Tracker Organ
Bradley Hunter Welch| Sunday, May 5, 3pm
Venue: Coshocton Presbyterian Church Sanctuary
free see what else is going on during Dogwood Festival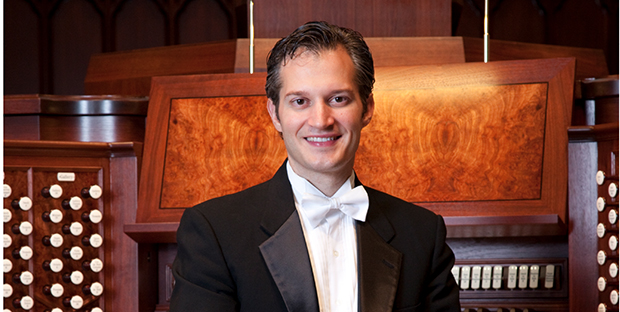 Bradley Hunter Welch comes to Coshocton to play on the extraordinary Taylor & Boody Tracker Organ. Playing this organ is an athletic endeavor. There are no mechanical devises between the organist's fingers & feet, keys & pedals, and the valves that open to let the air flow through the pipes. You don't need to be an organ aficionado to enjoy the rigors of this performance.
Mr. Welch promises to play a good helping of Bach and Buxtehude and likely a couple of piece by William Albright (Nocturne and Jig for the Feet).
artist bio
"To invoke an old Southern expression, Bradley Hunter Welch plays the organ like nobody's business. Between the virtuosity of the playing and the easy going spoken commentary, he also proved that 'entertainer' and 'organist' needn't be mutually exclusive…" (Dallas Morning News)
Bradley Hunter Welch is increasingly in demand as a recitalist, concerto soloist, and collaborative artist. A native of Knoxville, TN, Bradley holds the Doctor of Musical Arts, Master of Musical Arts, Master of Music degrees, and the Artist Diploma from Yale University where he studied with Thomas Murray and Martin Jean.
In addition to his studies, he is the 2003 First Place winner of
the Dallas International Organ Competition and was also awarded the Audience Prize
for the second time, having previously won it in 2000. Dr. Welch currently serves
as Director of Music & Arts/Organist at Highland Park United Methodist Church in
Dallas, TX, and he performs approximately 20 concerts annually under the exclusive
artistic management of Phillip Truckenbrod Concert Artists, Hartford, CT. Bradley is married to Kara Kirkendoll Welch, a flutist in the Dallas Symphony Orchestra and Adjunct Assistant Professor of
Flute at Southern Methodist University. They have a son, Ethan Hunter Welch.
Partner: https://readypaydayloan.com