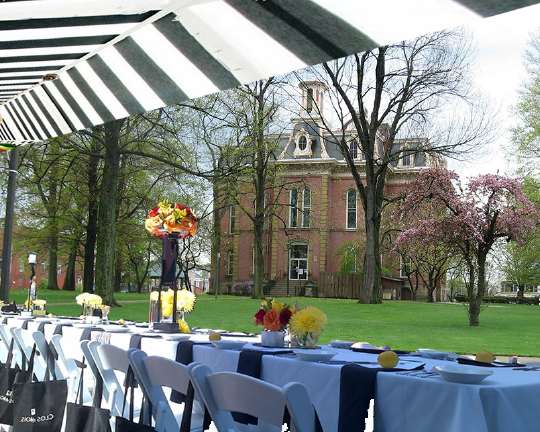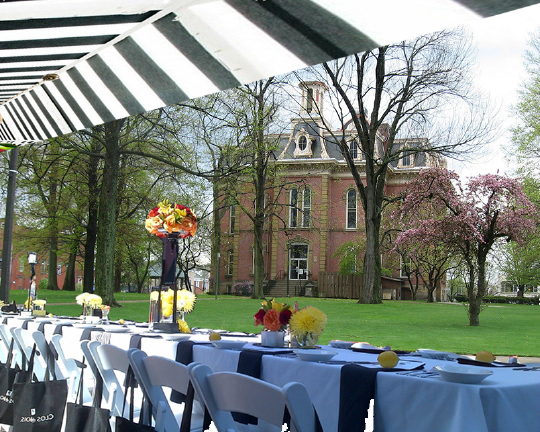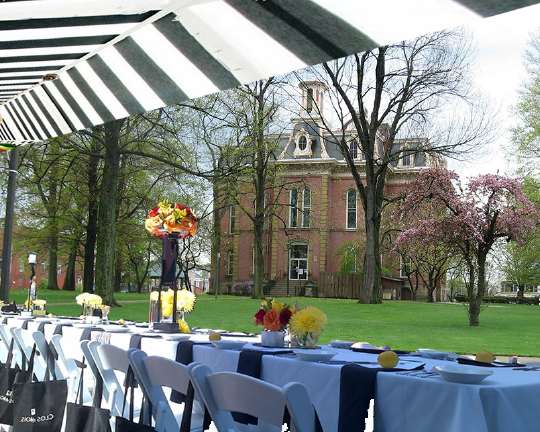 The 30th Annual Coshocton Dogwood Festival LINKED IN
an arts-homecoming
GRAND ARTS DINNER
AL FRESCO under a 60' long tent with EXTRAORDINARY MUSIC
on Main, 300 block
Saturday May 2, 2015 5:30pm
Coshocton County! please invite the artists, musicians, actors, filmmakers and writers you know for dinner…relatives, friends, colleagues…most likely people–but not restricted to people–who grew up here or lived/live here. click to download a reservation form
We'll create a map of who's who and schedule opportunities for locals and their invited guests to show their work or perform.
GRAND ARTS DINNER on Main
Saturday May 2, 2015
SCHEDULE
5:30 pm
An extraordinary start
2 bands converge both playing different marches. 40north Trombone Quartet: Walhonding Rube Band, Momenta Quartet
Rising out of the overlapping sounds Momenta Quartet will perform portions of the Second String Quartet by of Charles Ives (early 1900's American composer famous for overlapping sound)
5:45 pm
Dinner begins
Grilled Beef Tenderloin or Chicken by Oscar Rose $20 or your own picnic. Entertainment by Walhonding Rube Band
7 pm
Dessert sundae bar and an extended evening of music collage style. Stay as long as you want. Momenta Quartet, 40 North Trombone Quartet.
coffee, tea, lemonade & water provided
Also on Main Street May 2nd, 9am-noon–We're out with the Farmers Market
breakfast (sandwiches, pastries, fruit + coffee & tea) by Oscar Rose
entertainment by David Manchester & Susanna Meyer from Arlo Aldo, an Indie Americana Band
make a Mother's Day seed card with Geni Devens
This exceptional evening of music is supported by individuals like you, Auer Ace Hardware, Hathaway Incorporated, Rea & Associates, WTNS, MFM, Jones Metal, the Ohio Arts Council and a National Endowment for the Arts Our Town grant helping to transform communities into lively, beautiful, and sustainable places with the arts at their core.