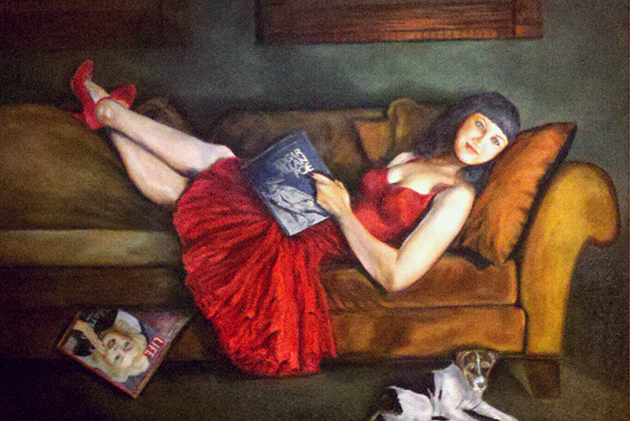 Opening Party Sunday, May 3, 1-2:30pm
runs through June 6
LINKED IN is an exhibit celebrating how our individual and small Coshocton County community life is enhanced by our friends and family who live "outside."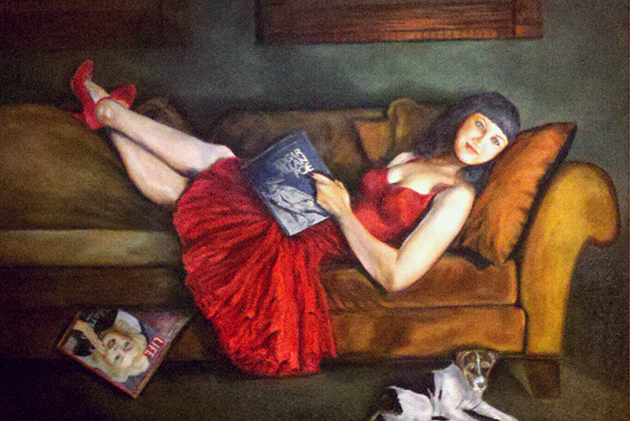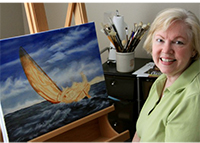 Linda Linham
The Villages, Florida
Coshocton County native linked in through Joyce Selders, Monica Reed, Christian Reed and Victoria Bebout
HOMETOWN COLLECTION
artist statement
My current work in oils explores the personal meaning of people, places and objects that have impacted my life. I often use family and friends, keepsake treasures and photos of places I have been as subject matter. My primary goal is to create something that tells a story and captures a mood or emotion that strikes the soul of the viewer. I depict the people and objects through impressionistic realism techniques and enhance the narrative value with imposed composition. I sometimes view the figures and objects as metaphors or characterizations for social issues and trends. Themes for my work include empowered women, connecting past, present and future, communicating social issues and people enjoying life. My past experiences give me an appreciation for the basics of design and a fascination for art as a communicative device. As a result my paintings tell the viewer a story in a creative and realistic manner. Linda Linham
bio
Linda is an award winning painter and member of Oil Painters of America, The Visual Arts Association, The Villages Art League, The Ocala Art Group, and The Art Center of Citrus County,  She has exhibited at the Appleton Museum and Gallery, Gallery East, The Art Center of Citrus County and several other venues. An Ohio native, she attended Ohio University, initially focused on art then changing to a business major. Always building on her strength of creativity she served in various roles in the printing, publishing and advertising industries including CEO, President, Senior Vice President, Director of Marketing, Sales Manager, Creative Director, Illustrator and Graphic Designer. Locally, she worked for both Novelty Advertising and Shaw-Barton.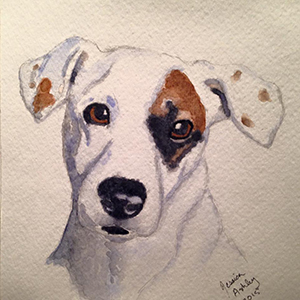 Jessica Ashley
Middleport, Ohio
Linked to Coshocton through her uncle Roger Ashley
artist statement & bio
I am a graduate of Pensacola Christian College with a bachelor's degree in Studio Art and Illustration. I enjoy working with oils, graphite, charcoal, and colored pencils! I am willing to try anything new. My favorite subject to paint or draw is the horse. It was actually the first thing I ever drew. I began to draw at the age of five. I wanted my dad to draw me a picture of a horse when I was little, but he was on the phone. I was rather impatient then. I went to the bedroom, grabbed a notebook, sat down and began to draw. My first horse was not the best. It was rather squiggly. I never gave up. I have been drawing ever since.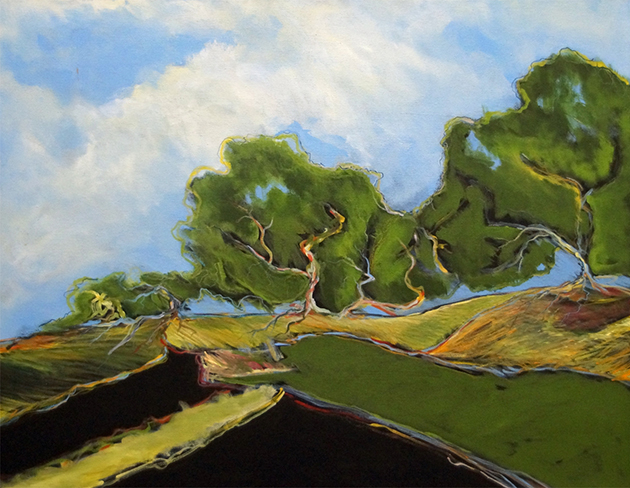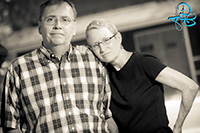 John A. Roof
Staples Texas
Grew up in Coshocton on the corner of 4th and Mulberry
artist statement
I graduated from Texas Tech in December 1973, with a BFA in studio painting.  I thought at that time the world was waiting for me.  I never stopped painting, drawing, or growing after graduation, but when my wife, Betsy, and I moved to Staples, Texas and bought the General Store, things started to happen.  Lamartine, Arles, was to Van Gogh what Staples is to me.
Staples, Texas is a very small forgotten village on the San Marcos River.  There are unspoiled fields where wheat, corn, and maize are grown, and live oaks and pecan trees have flourished since long before the arrival of the white man.  In the spring the wild flowers have no end. The sky changes with every breath.  The trees speak of color unknown to a painter's pallet, and when the wind touches them, magic.
Nature is an organized confusion that comes together with color.  To be able to walk alone in these fields, to watch the approaching storms, to hear the movement of the river, and to feel the wind is nothing less than perfection.  My purpose in life is to paint, write and do photography everyday.  I take photographs by the hundreds and write many stories.  I have found my garden.  John A. Roof
Resume